Author Services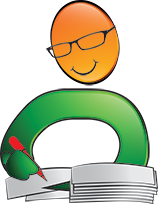 Proofreading, Editing, Critique
Getting help with your book from a professional editor is always recommended but often just too expensive. We have partnered with a professional editor with 30 years of experience to provide quality writing services at affordable prices.
Visit our Writing Services Page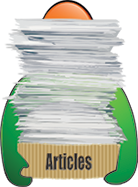 Hundreds of Helpful Articles
We have created hundreds of articles on topics all authors face in today's literary landscape. Get help and advice on Writing, Marketing, Publishing, Social Networking, and more. Each article has a Comments section so you can read advice from other authors and leave your own.
How Covid-19 Isolation Can Improve Your Writing?
Writing is a very solitary occupation. We sit alone, for hours at a time, writing, researching, reading, and writing some more. For many of us writers, social isolation is not something we save for world pandemics. It's our way of life. But, even for the most introverted writer, there is a need to socially interact with others, not just writers and readers, but other people. Why? Well, for one thing, if we don't interact, where will we find our characters for our next best seller? And how will we decide who we want to knock off and who we want to save the world? We may be introverted to a point, but we do need society to provide us with some juicy tidbits to write about.
In this time of self-isolation regulations, we have no choice but to stay home and hunker down. But that doesn't mean we can't reach out to other writers, to readers, as well as friends and family. The internet provides multiple means of communicating and connecting with others: email, Facebook, Twitter, Instagram. There are other sites, as well. Then there are the chat forums and video conferencing platforms.
But we don't need to be high-tech savvy and possess the newest, greatest tech device to stay connected. What about the telephone – I-phone, cell phone, whatever. I still have my landline, as do many of my author friends who remain blissfully disconnected. We phone each other frequently and chat about random topics: current events, the last book read, current writing projects – there's always lots to discuss. Worst-case scenario, you can talk about politics or the weather.
There are other means of communication that don't require technology. Write a letter: not an email, but a letter. A real letter. One that begins with Dear and ends with a salutation and your name. It's usually dated and written in cursive writing. On paper. Real paper. Then it's folded, tucked into an envelope, addressed, stamped and placed in the nearest mailbox. Being rural, I have the advantage of being able to put my mail in my personal box at the end of the drive, raise the arm and be assured that my mail carrier will pick it up the next time he or she drops off my daily mail. Now, I gave you all the details on how to write and post a real letter, in case you haven't done it in a long time, or have never done it before, and you've forgotten how.
Letters don't have to be written to (and sent to) personal friends and family. There are thousands of people isolated in long term care facilities who would love to receive a personal letter from someone on the outside. Many of these people have never accessed, or had the interest or need to access high-tech communication devices. But a personal letter? Now that would be a treat.
Remember, writing to whoever is writing. A good letter writer can quickly evolve into a good writer. Because, after all, writing a letter is part of putting together a good story: each letter, like each story, has a beginning, a middle and an end.
There are many other ways to connect with others and de-isolate yourself without breaking the social distancing rules. Share or trade books with fellow writers and readers and discuss them, in whatever format you choose to communicate. Remember books can be snail-mailed or pdfs can be emailed (if you're sharing copies of your own books). Or share books to read via recommendation and encourage your friends to purchase their own copies.
You can also write reviews for Facebook, Goodreads, and Amazon of all the books you've been reading during this shut-in time. It doesn't have to be a long review. Most of the reviews on these sites are merely a couple of sentences in length. What a great way to support an author – even a bad review helps. And, good or bad, reviews will generate another flow of conversation.
We are all writers. We are all creative. Let's connect through the written word and help each other get through this current state of affairs.
Written by Readers' Favorite Reviewer Emily-Jane Hills Orford