Author Services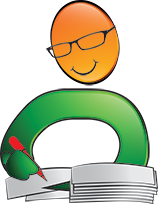 Proofreading, Editing, Critique
Getting help with your book from a professional editor is always recommended but often just too expensive. We have partnered with a professional editor with 30 years of experience to provide quality writing services at affordable prices.
Visit our Writing Services Page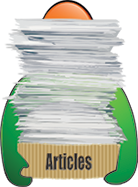 Hundreds of Helpful Articles
We have created hundreds of articles on topics all authors face in today's literary landscape. Get help and advice on Writing, Marketing, Publishing, Social Networking, and more. Each article has a Comments section so you can read advice from other authors and leave your own.
How Do Literary Agents Fit Into the World of Self-Publishing?
During the early days of self-publishing, book authors felt that they didn't need literary agents. Even at present, there are lots of self-published authors that prefer to release their books on their own, because they don't have the budget to pay the fees if they hire literary agents. Also, they want to get a bigger percentage of their royalties. If you want to learn more about how literary agents fit into the world of self-publishing, then this article is for you.
The Present Situation of Literary Agents in Self-Publishing
These days, something interesting is taking place in the publishing industry. Literary agencies are eager to work with authors who choose to self-publish and who have little to no interest at all in publishing traditionally. This is not yet as popular as you think, but it is something to look out for.
A literary agent may represent a self-published book, thinking that one day he can deliver it to a popular New York publisher. Then, the agent will be able to earn a 15% commission on the sale.
However, these days there are lots of writers who don't want their books to be managed by a major publisher, thinking that they can generate more money by publishing the books on their own. Unfortunately, these writers are not aware of the things that a literary agent can do for them. Not all literary agents want to work on self-published books, but because there are lots of established writers who need help with self-publishing, there are lots of literary agents who are adjusting their business plans to fit the needs of their customers. A number of literary agencies are keen to handle the writer's self-publishing hard work.
Those who assist writers in self-publishing their books will get a percentage for the task they have completed. At present, literary agents get 15% of profits as payment for their services provided to self-published books on the shelves. The up-front publishing costs can be paid solely by the agent or the author or divided between the two. The author and literary agent are banking on the book's success.
Services Literary Agents Can Provide for a Writer Who Chooses to Self-Publish
If you still don't know how important a literary agent is, the following services can show you how important they are in self-publishing:
Analyze all contracts and change them if needed
Deal with the administrative work involved in self-publishing
Use third party experts for copy editing, proofreading, cover art, etc
Help the author with connections. The connection of the agents with the marketing departments at book retailers can help their clients' books get the necessary exposure
The agents can help the author transition from self-published to traditionally published if the author chooses to do so
Is It Advisable to Ask an Agent to Manage Your Self-Publishing Efforts?
Writers who choose to hire an agent to handle all their self-publishing efforts turn out great. It only means that there is no need for them to do the legwork involved in publishing. They can simply concentrate on their writing. Now that you understand how literary agents fit into the world of self-publishing, it is up to you as a writer to decide whether to hire one or do the publishing on your own.