Author Services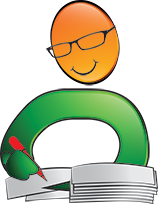 Proofreading, Editing, Critique
Getting help with your book from a professional editor is always recommended but often just too expensive. We have partnered with a professional editor with 30 years of experience to provide quality writing services at affordable prices.
Visit our Writing Services Page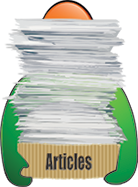 Hundreds of Helpful Articles
We have created hundreds of articles on topics all authors face in today's literary landscape. Get help and advice on Writing, Marketing, Publishing, Social Networking, and more. Each article has a Comments section so you can read advice from other authors and leave your own.
How To Craft The Perfect Tweet To Market Your Book – Part 1
As a writer, you know how important it is to choose the right words. Your job is to get your message across to your readers at the right time and in the right way and knowing which words to use is key. However, while you can pretty much post as much as you want on most social media sites, on Twitter, you are limited to 140 characters and that makes it even more important that your words are the right ones. Just as important, in fact, as writing as a full-length novel.
There has been significant market research done on Twitter, regarding the way users behave and they have found sometimes, with just one single word added to a tweet, it can make a huge difference in the way users respond.
To fine-tune your craft and to give your social media presence a real positive boost, let's look at how you can make your tweets effective.
Different Tweets
One thing you do need to be aware of is this – not all tweets are created equal and not all will need to follow what I will be showing you. When you use your Twitter account you will most likely write two types of tweet – Human and Marketing tweets.
A Human Tweet is when you are being you, when you share the feelings and opinions of your fans and when you interact with them personally. Human Tweets are important; they help your followers to feel as though they have a personal connection to you and they show others that Twitter isn't just a marketing tool. The structure for these tweets is what you want it to be; after all, this is you talking, not the novelist.
Marketing Tweets are a bit different. With these tweets you want your followers to do something, whether it is to buy your book, click a link, retweet your tweet, anything that will benefit your marketing and promotion campaign. Contrary to what some people think, these kinds of tweets are not immoral; a high percentage of your followers will be waiting to hear where they can buy your book or any other news that you have to share about it so don't hesitate to post them. These kinds of tweets are the ones that you need to construct carefully.
The Perfect Length
You have 140 characters to use but do you need to use them all? Sometimes you will feel as though you just don't have enough but studies have shown that using all 140 characters is not good practice; it won't guarantee that the most followers will see it. Around 120 characters is considered good because those who retweet your tweet can add their own short message and that spreads the reach of your message even further.
Go below 100 characters and you won't be noticed because the shorter tweets tend to slip under the radar. The optimal tweet length is considered to be 100 characters – short enough that your followers can add a message and long enough to be noticeable.
Written by Readers' Favorite Reviewer Anne-Marie Reynolds