Author Services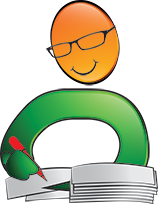 Proofreading, Editing, Critique
Getting help with your book from a professional editor is always recommended but often just too expensive. We have partnered with a professional editor with 30 years of experience to provide quality writing services at affordable prices.
Visit our Writing Services Page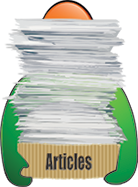 Hundreds of Helpful Articles
We have created hundreds of articles on topics all authors face in today's literary landscape. Get help and advice on Writing, Marketing, Publishing, Social Networking, and more. Each article has a Comments section so you can read advice from other authors and leave your own.
How to Create an Appealing Author Facebook Page
Despite the recent scandals that continue to cast a negative light on the social media platform, data shows that the number of active users on Facebook has continued to grow. Facebook now serves more than two billion people worldwide, making it the largest social network in the whole world. For authors, this presents a unique opportunity where they can use the platform to sell their work. Some have argued that authors do not need to have a Facebook page. While this is true, given the size of the network and the opportunities it offers to writers, any author who wants to expand their market and fan base should seriously consider Facebook as a networking and marketing tool.
Using Facebook for your marketing needs, however, is not just about creating a page and posting when you have a new book out then waiting for likes. Like any other channel, there are strategies to be learned and used to effectively attract readers. Creating the impact that you wish on social media can also take time, hence you will need to be patient to see your followers grow.
When using Facebook for whatever writing or marketing goal you might have, you will need to post consistently. Post even when you are not marketing your work to create an authentic relationship with your readers. If you post when you only need them to buy your work, it becomes clear to the reader that you barely care about them and your only goal in creating a Facebook page is so that you can market and sell your book. Engage your readers and get to know what they like and what inspires them. Answer questions and, most of all, reply. It surprises me how many admins just ignore the comments. They post what they want to and leave readers or their followers commenting by themselves. You do not have to answer everyone's reply but at least reply to some.
Incorporate broader topics that might not have anything to do with your work. Use your page effectively to build a community of people where followers feel valued. Discuss other important topics with them and offer guidance where possible. People care about you and your work when they know you value them. When you make the discussion all about you, you will appear selfish and no one wants to follow an entitled person.
Support your followers and writers in their work too. Facebook is meant to be a platform for networking and getting to know people. Friends will more likely support you if they know they can count on your support when the time comes. Every relationship requires the input of both parties. Adding people to a group and inviting them to like your page when you do not support them will not work.
Above all, be yourself. Let people see the real you. Do not do what everyone else is doing as this will not give you an edge over them. Learn from other authors but remain authentic.
Written by Readers' Favorite Reviewer Edith Wairimu