Author Services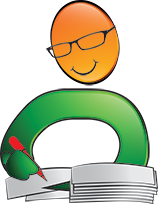 Proofreading, Editing, Critique
Getting help with your book from a professional editor is always recommended but often just too expensive. We have partnered with a professional editor with 30 years of experience to provide quality writing services at affordable prices.
Visit our Writing Services Page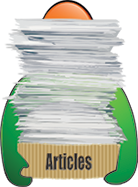 Hundreds of Helpful Articles
We have created hundreds of articles on topics all authors face in today's literary landscape. Get help and advice on Writing, Marketing, Publishing, Social Networking, and more. Each article has a Comments section so you can read advice from other authors and leave your own.
How to Easily Find a Literary Agent for Fiction
After you have completed your manuscript, you need to convince a publishing house to consider your work. In this article, you will learn more about some of the ways to find a literary agent for fiction.
You should get your own copy of the latest list of literary agents who are currently interested in working with fiction writers. You can find most of these resources in a bookstore or the local library. Other locations that you can check out are the online databases of reputable organizations.
Another way to find a literary agent for fiction is to ask people you know about some of the literary agents that they may know personally. If you know published authors, fellow writers, and editors, you should ask them first because they usually work closely with literary agents. Some writers who have already established a strong working relationship with their literary agents can provide you with lots of helpful information on how you can pursue the same goal for yourself.
Based on your acquired list of potential literary agents from word of mouth and from your resources, another way to find a literary agent for fiction is to pick out those that can handle your writing style effectively. You should select those with contact details that include telephone numbers, addresses, and links to their official websites.
After selecting from the larger list of literary agents, you should visit their official websites to confirm the authenticity of their identities. This will also help you determine if these literary agents are legitimate and capable of marketing your work to publishers properly.
A good method to find a literary agent for fiction is to verify if these agents are currently members of the Authors' Representatives Association. This organization is founded for independent dramatic agents and literary agents. Membership of this organization is not considered a requirement to working in the industry. However, this can indicate if the literary agent that you have been eyeing is bound by the code of ethics of the association.
You should also be aware of the presence of bad reviews given to literary agents in the past, if there are any. To help you do this, check out official sites that feature complaints against literary agents as well as cases of fraud.
Before trying to find a literary agent for fiction, you should make sure that the manuscript you want to market is already complete and ready for reviewing. Once a literary agent shows interest in receiving and examining it, you should comply with the requests of the agency in a timely manner.