Author Services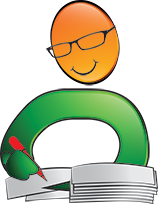 Proofreading, Editing, Critique
Getting help with your book from a professional editor is always recommended but often just too expensive. We have partnered with a professional editor with 30 years of experience to provide quality writing services at affordable prices.
Visit our Writing Services Page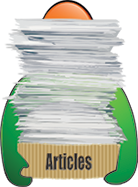 Hundreds of Helpful Articles
We have created hundreds of articles on topics all authors face in today's literary landscape. Get help and advice on Writing, Marketing, Publishing, Social Networking, and more. Each article has a Comments section so you can read advice from other authors and leave your own.
How to Generalize To Specialize
I like simple. Who needs the stress? Do not attempt to do something that is way over your head. For example, do you honestly think I would be capable of technical writing? Do not do what is going to bore you. I would love to have a blog, but the thought is exhausting. Should you generalize or specialize? Do you just want it all? Just what is your expertise? Just what is your passion? This can be awfully hard to do. For example, my passion is fitness and nutrition but also writing. What do you think is my expertise? I love being there at my volunteer job cheering people on to get fit. Yet, at this very moment, I am writing/typing. So, there is the answer. Writing is also where the money is at.
I looked at education, which obviously included a lot of writing. I looked at work experience during the university years. I worked a number of jobs as a filing clerk. So, lots of organization was required for fulfilling those jobs. Now I can tell you what my best work experience is becoming...book reviews for children's books. I would have never believed this or known this if it had not been for the Readers' Favorite opportunity for reviewing books. Guess how I found Readers' Favorite? I noticed on a friend's LinkedIn page that she worked there. I asked a few questions. For the first time in my life, networking worked for me. You know how job coaches say to "network"? I may not be making millions of dollars, but I love my job. Just everything fell into place.
However, use a little cushion to fall back on. Look at various other opportunities. Get out of your comfort zone if you have to. What happens if the evil wizard takes away your baby? You would be left plum dry. For example, I have side gigs under my belt for "just in case". I even belong to a survey website and a discussion forum. They come in quite handy. Before I found Readers' Favorite, I was a contributing writer for a popular online women's' magazine. Well, the magazine folded. I am still owed lots of money. Recently, the magazine's founder started up the website again but leaving out quite a few of us faithful workers. A writing side gig, where I am a chief editor, kept my writing skills alive that whole time along with my resume. Go to different online writing job boards and sign up for job alerts. Get that resume sparkling clean. Polish up that LinkedIn account. Take a professional up-to-date selfie. Take a free online writing course as there are many. Doing so can clean up the usual day to day and clean up your specialization. If you would rather generalize, the sky is the limit. Just make sure you do not get overwhelmed.
You do not need someone pulling strings for you. You've got this. Write on.
Written by Readers' Favorite Reviewer Leiann Lynn Rose Spontaneo