Author Services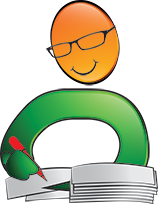 Proofreading, Editing, Critique
Getting help with your book from a professional editor is always recommended but often just too expensive. We have partnered with a professional editor with 30 years of experience to provide quality writing services at affordable prices.
Visit our Writing Services Page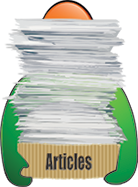 Hundreds of Helpful Articles
We have created hundreds of articles on topics all authors face in today's literary landscape. Get help and advice on Writing, Marketing, Publishing, Social Networking, and more. Each article has a Comments section so you can read advice from other authors and leave your own.
How to Get an Agent/Publisher
What are you going to do now that your manuscript is ready? After weeks, months, or even years of laboring over it, you have completed it, confident that now is a good time to have it published and be read by other people. For many writers like you, the next step is to get the services of an agent or a publisher. Here's a quick guide on how to get an agent/publisher.
Having an agent can help you get your book published by the right publisher under mutually beneficial terms. An agent, who is often knowledgeable about the publishing industry and has a vast network of movers and shakers within the field, can introduce your work to a number of potential buyers. These are people and institutions that you wouldn't otherwise have access to.
In addition, agents will help you in negotiating better deals and terms for your work. Agents have excellent knowledge of how much a manuscript is worth and a functional understanding of the details involved therein. In other words, it is in your best interests to have a literary agent represent you and your work.
There are a couple of ways to get an agent/publisher. If you are keen on networking and meeting people within the publishing industry, a good way to get started is by attending writers' conferences, seminars, workshops, talks, book fairs, and other literary gatherings where writers, agents, and other industry stakeholders are present.
Otherwise, if you already have a completed manuscript and you want it to get picked up for publication, you may want to choose which agent would you want to represent you. Different agents have different specializations. For example, some agents concentrate on mystery or crime thrillers. Others focus on romance stories. Some are experts in niche topics, such as feminism or history. Needless to say, it is of paramount importance for you to conduct thorough research first.
Follow this up by sending out a query letter to your agent of choice. This is a letter that provides information about who you are and what your manuscript is all about. Here you express your interest to be represented by a particular agent.
You also have the option of going directly to a publisher even without an agent. Take note, however, that some publishing houses prefer manuscript submissions that come with an agent, but don't let this dishearten you. So long as you have an excellent manuscript that adheres to the submission requirements and which conforms to the overall thrust of the publishing company that you are sending it to, then your chances of getting noticed are good enough.
Key to submitting manuscripts directly to publishing houses is to identify first whether or not your manuscript fits into what these companies do or are known for. For instance, if you have a science fiction manuscript, it would make little sense to send it for consideration to a company known for coming out with romance titles. So as with anything, it would be prudent to do research first before going out of your way to mail submissions.