Author Services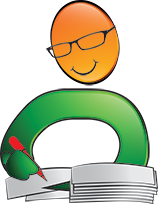 Proofreading, Editing, Critique
Getting help with your book from a professional editor is always recommended but often just too expensive. We have partnered with a professional editor with 30 years of experience to provide quality writing services at affordable prices.
Visit our Writing Services Page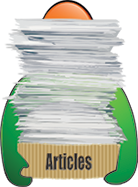 Hundreds of Helpful Articles
We have created hundreds of articles on topics all authors face in today's literary landscape. Get help and advice on Writing, Marketing, Publishing, Social Networking, and more. Each article has a Comments section so you can read advice from other authors and leave your own.
How To Get Reviews When You're Just Starting Out – Part 1
So you've written a fantastic book, a true masterpiece, even if you do say so yourself. It's flying off the shelves on Amazon or any other online store you have it with and the public is loving it. But there aren't any reviews for it – why not? The simple answer is this – while a review or two will more than likely pull in a couple of extra readers, those readers don't guarantee more reviews. In fact, it is notoriously hard to get reviews online so I'm going to give you a couple of tips that will increase your chances. Mostly, this refers to Amazon but these will work everywhere.
Always Play By The Rules
Learn the rules first and then follow them. Amazon doesn't like reviews being solicited and has strict rules in place about that. You can't offer a freebie in return for a review but you can give your book away for free or sell it cheap – just not for a review. You can't even try to go through another service either because Amazon is good at monitoring and they will kick you off for any infringement. Don't get upset though; even giving your book away for free can provide you with quite a few reviews even without you having to ask. I realize that it might be tough to give away your hard work but once a couple of hundred people have read it for free and at least some of them have reviewed it, you'll find that others start to follow and they will pay for the book – provided your reviews are good, of course.
Finding the Right People
You can get people who are willing to put in a review for a free book but, out of all of them, you need to choose the right reviews to help your book sell. That means you need to find people who know how to write a review that compels others to read and who will like what they are reading. One answer is to find review bloggers, people who write literary reviews as blog content, but to find these people you need to do plenty of research. So, you need to:
Step One - Search through blog search engines, like www.searchblogspot.com, to find blogs that specialize in book reviews. Find as many as you possibly can and vet each one. You want professional looking blogs, those that write well, with respect to the authors and have a good strong reputation among their users. When you find one, add it to a list, noting down what genre the blog seems to prefer, other books that they reviewed, and so on.
Step Two - Go to websites that specialize in reviews, there are a couple. GoodReads is an excellent place to start building up a community and get some much-needed reviews or you could submit your book to a website like Readers Favorite where you are guaranteed to get a review or two – you may have to pay for the privilege but it will be a genuine review.
Written by Readers' Favorite Reviewer Anne-Marie Reynolds