Author Services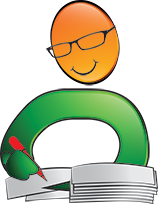 Proofreading, Editing, Critique
Getting help with your book from a professional editor is always recommended but often just too expensive. We have partnered with a professional editor with 30 years of experience to provide quality writing services at affordable prices.
Visit our Writing Services Page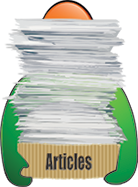 Hundreds of Helpful Articles
We have created hundreds of articles on topics all authors face in today's literary landscape. Get help and advice on Writing, Marketing, Publishing, Social Networking, and more. Each article has a Comments section so you can read advice from other authors and leave your own.
How to Start Your Blog Posts
Regardless of the topic that you want to write about, your opening paragraph needs to draw attention to keep your subscribers reading. Here are a few tips on how you can achieve this.
1. Evoke emotion
Make your reader feel something, whatever that could be. What is the post about? Is it a happy incident or a sad one? Are you excited about something? Let this show from the opening paragraph which sets the tone for the sections that follow. Letting your reader feel your excitement/sadness or other emotions will make them feel like they are part of your experience as a writer and hence they will feel involved and connected to what you are about to share.
2. Use rhetorical questions
Rhetorical questions guide the reader into thinking what you want them to think without you, as the writer, appearing pushy. Mostly, the questions are asked to create an impact and not to draw specific answers. In writing, rhetorical questions are used to provoke thought and get the reader thinking about what you intend to discuss.
3. Involve readers' senses
Use strong imagery to describe scenes that will create mental pictures for your reader. Include some suspenseful moments that will get the reader curious about what you are about to share. Though not a blog post, Blaine C. Readler's science fiction novel Rook, begins with a suspenseful scene where a cougar is chasing a deer as Rook, the main character, tries to trace the animals. The sense of danger can be felt from the description of the scene, and the suspense arising from the anticipation of seeing what Rook will find out about the cougar keeps the reader reading the chapter. While such extents of imagination may not be practical when writing a blog post, a bit of suspense and strong descriptions will achieve a similar effect.
4. Start with the headline
Start with a catchy title that leads the subscriber to the rest of the post. Without a great headline, the reader is most likely to move on to something else even before they read the opening part of your post. Start from the beginning with a title that will make your reader continue reading. Keep it short, the shorter the better. The reader should get a clear idea or a hint - if that is your intention - of what is to follow, then read the post to fully understand what you are discussing.
5. Start with a funny incident that happened to you
This will not only entertain the reader but will also create a connection between you and them. Real incidences that are also humorous contain suspense which will get the reader interested to know what happens in the end. While considering which story to tell, make sure it is truly funny and that it is connected to what you are about to discuss. Ask questions too that are in line with readers' personal experiences and which ask the reader whether they have also had such an experience before so that they can share their stories and become part of your community.
Written by Readers' Favorite Reviewer Edith Wairimu