Author Services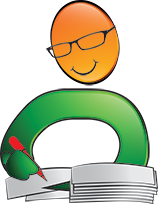 Proofreading, Editing, Critique
Getting help with your book from a professional editor is always recommended but often just too expensive. We have partnered with a professional editor with 30 years of experience to provide quality writing services at affordable prices.
Visit our Writing Services Page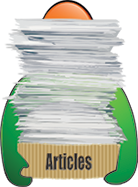 Hundreds of Helpful Articles
We have created hundreds of articles on topics all authors face in today's literary landscape. Get help and advice on Writing, Marketing, Publishing, Social Networking, and more. Each article has a Comments section so you can read advice from other authors and leave your own.
How to Track Your Traffic
Seeing traffic breezing through your website is a natural high. It gives you that intangible reward for your writing efforts.
Unfortunately, not all of us know how to track our site traffic. Not knowing where your traffic is coming from is a sign that you are not aware of which method of traffic generation is working for you. If you are serious about marketing your articles, you need to trace where your traffic is coming from.
Some writer-marketers are happy with the thought that their site or blog is generating traffic and are thankful for any visitor that drops by their site. Maintaining a website is a business. If you are paying for advertising for the traffic, you need to trace which adverts are delivering visitors. Not tracing which adverts are working means that you are not getting your money's worth. Tracking your traffic helps you to get rid of unnecessary expenses by ditching which adverts do not work.
You might say that tracking your traffic sounds like hard work, and you do not have the time for it since you are busy writing. If you have eliminated unnecessary advertising, you can invest in services that help track online traffic for you. These types of services are useful, but not necessary. You can choose from a service that caters to your budget. The choice is yours.
Google Analytics is your friend. It is a simple traffic tracking method that is free to sign up. Most marketers use Google Analytics to track their traffic. It offers in-depth statistics of where most of your traffic is coming from.
A caveat of using it, however, is that it is very detailed. Its complexity is sometimes confusing, especially to the novice. However, if you wish to know everything about your website, it is indispensable. Once you have spent enough time using it, it becomes second-nature.
Google Analytics requires a code on your website. Each code is unique for security purposes and requires insertion on every page of your website before closing the body tag. By the time it starts reporting data, your part of the bargain is to create focused content to drive traffic to yield results.
You can link your analytics with your AdSense and AdWords account to monitor how well they work for you. Analytics reports on all activity on your site and even trace areas where people are mostly clicking on your site. This provides you with a good idea of what activity is taking place during visits.
What makes Google Analytics appealing to writer-marketers is that it offers a wide array of functionality other than scripts and it is free. In exchange, Google is fully aware of what is happening on your website. This is a little trade-off when it comes to privacy but is necessary for the purpose of detailed stats.
You need to be aware of these factors to understand any developments in your conversion rate that could lead to profit. Maintaining a website is a business. Paying for its promotion is an investment.
Written by Readers' Favorite Reviewer Vincent Dublado