Author Services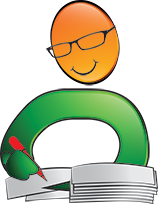 Proofreading, Editing, Critique
Getting help with your book from a professional editor is always recommended but often just too expensive. We have partnered with a professional editor with 30 years of experience to provide quality writing services at affordable prices.
Visit our Writing Services Page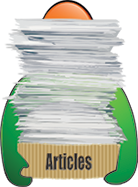 Hundreds of Helpful Articles
We have created hundreds of articles on topics all authors face in today's literary landscape. Get help and advice on Writing, Marketing, Publishing, Social Networking, and more. Each article has a Comments section so you can read advice from other authors and leave your own.
How To Write An Engaging Bio
The importance of writing an engaging author bio is not just for readers to know a little about you, but also to build trust and to let them know what makes you stand out from other writers in your genre. Your writer's biography is like your personal pitch and is a vital part of any marketing campaign or book proposal to publishers.
There are four main components to getting your author biography polished.
Your opening byline
The theme of your writing
Your writing credentials and personal experience
A personal touch
1. An opening byline: Begin with one simple sentence that describes your profile, along with the title of your latest release.
For example, John Morris is a Professor of Psychology at Durham University and the author of Freedom is Mine The Simple Path To Self-Awareness. If you are promoting your book via the internet, do not forget to place a link to your website or other sites such as Amazon. The reason for writing just one line in your biography is that you can also use this as a one-liner in any social media promotion, or if you have been asked to guest write a blog.
2. Outline the theme of your book. So, what do you write, is it fiction or non-fiction? Is this your first novel or part of a series? What are your interests or line of expertise?
For example, John has a vast experience of writing guest posts for the magazine Psychology Today. He has a unique viewpoint on the human mind and this shines through in his latest offering on the importance of becoming self-aware.
You are aiming to give the reader an idea of what they can expect from your style of writing. What is it about your style that sets you apart from your competition?
3. Briefly describe your experience or expertise. You want to show the reader you are a reliable source of information on the subject matter you have written about. The reader then feels confident that they can trust the contents in the book and validate a reason to buy it. However, there is no need to list every credential or award you have ever won. Stick to the skills or experience you have that directly relate to the book. Listing your credentials is very important in any genre, but for non-fiction books, it is vital as you need to prove you are an authority to be trusted. Readers will take notice of a writer with known experience on the subject. If you have received an endorsement from well-known organizations or respected figures, you need to include that too.
4. Add a personal touch. When a reader picks up your book in a bookstore, they do not want to read a lengthy life history about your first day in school or why you decided to become a writer. However, they do want to gain insight into your personality. You can do this in many ways. If you live in an unusual place in the world, or you have an unusual hobby that is not related to your writing, then you can add it here. Maybe you own an unusual pet. In other words, what makes you stand out from the crowd, and would grab potential readers' attention as they glance at your bio? If you are writing a comedy, then add a little humor here too.
For example, John lives at the foot of the Blue Ridge Mountains and enjoys hiking with his lawyer wife and three Scottish Terriers.
Finally, try and keep your bio under 300 words. Imagine yourself as the reader and try to inject as much color as possible. You're a writer after all who enjoys being creative. Now is the time to work that magic on yourself, and do not be modest about how special you are.
Written by Readers' Favorite Reviewer Lesley Jones