Author Services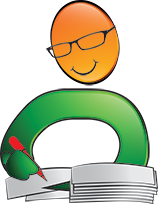 Proofreading, Editing, Critique
Getting help with your book from a professional editor is always recommended but often just too expensive. We have partnered with a professional editor with 30 years of experience to provide quality writing services at affordable prices.
Visit our Writing Services Page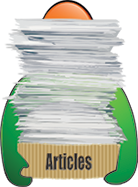 Hundreds of Helpful Articles
We have created hundreds of articles on topics all authors face in today's literary landscape. Get help and advice on Writing, Marketing, Publishing, Social Networking, and more. Each article has a Comments section so you can read advice from other authors and leave your own.
How to Write Articles that Get Permanent Traffic
Writing articles is the lifeblood of your site. It is the reason why visitors hop to your site to see what you have to say and offer. Done right, even a short article can generate permanent streams of traffic when it is submitted to other places other than your site. So how can you maximize your articles to draw that much-needed traffic on a permanent basis?
Article banks provide click-throughs where people reading your piece are led to your site. Should they find your article addressing their need, the link you provide takes them to your page through the resource box.
Then, there is that old-fashioned search engine traffic. For example, if you search "Bordeaux wine selection" on Google, sites with your article on that topic will be in the results. Readers can find your article wherever it is published. It can be surprising sometimes when you check your reports and find an unfamiliar referral. This often means that a website is using one or more of your articles.
The basics for permanent traffic: Get to know more about article banks and submit your articles. They provide "free distribution articles" which means that anyone can use them for a site, newsletter, or blog. Of course, you need to be comfortable giving permission to others to use your material. It is a good trade-off for earning traffic. Besides, article banks will not change your article to suit their editorial needs. They will provide you with a resource box to introduce the audience to your website.
Try posting one article, and see how it spreads and provide an amazing stream of traffic. You might say that "permanent" sounds too good to be true, but here's how it works: A blogger friend of mine gets search traffic for "organic herbal shampoo" on her site about beauty and skincare because of an article she used. The author receives a click-through to her site, but my friend also gets traffic.
Is there an easy way to write articles to generate traffic? Article writing is not just for writers especially now that we live in an age where digital information saturates our daily lives. Writing requires the coordination of craft and creativity, so even if there's an easy way, it still needs to adhere to standards. Some online writers go for listicles as an easy way to provide information to people with specific needs.
For example, for a site about making money working at home, you could write a piece called "The Top Ten Side Hustles You Can Do at Home." Do not begin with the listing. A short introduction to your list should whet your reader's attention. As you proceed to your list, write a short description for each item and how it can benefit your target audience. Some writers do not end listicles with a conclusion, but as a wrap-up, a short summary about your list helps with engagement.
These are some of the methods you could try to generate traffic. As a final reminder, some article banks charge fees but many are free to use. You can do research on other methods to get that much-needed boost for your site.
Written by Readers' Favorite Reviewer Vincent Dublado