Author Services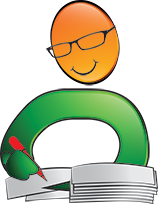 Proofreading, Editing, Critique
Getting help with your book from a professional editor is always recommended but often just too expensive. We have partnered with a professional editor with 30 years of experience to provide quality writing services at affordable prices.
Visit our Writing Services Page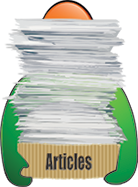 Hundreds of Helpful Articles
We have created hundreds of articles on topics all authors face in today's literary landscape. Get help and advice on Writing, Marketing, Publishing, Social Networking, and more. Each article has a Comments section so you can read advice from other authors and leave your own.
Insight Into Writing Fantasy
Nothing beats a well-written fantasy novel. But what makes fantasy such an enthralling and enticing genre to read?
Readers want to escape reality and relate with the characters. And fantasy gives them exactly that - relatable characters in fantastical worlds.
The most important part of writing fantasy is worldbuilding. Fantasy worlds need to be born from originality. Since the fantasy world is your original creation, it needs to be described to the tee for your readers. It needs to be embedded in the plot with care and intricacy. I believe there are two key aspects to good fantasy writing: A unique fictional world and relatable characters.
Unique Fictional World
One thing I have learned is that to be creative, one has to think of unique situations. And the more the fictional world is unique, the more attractive and intriguing it is to readers. This element can be seen in all of our beloved fantasy books. In The Song Of Ice And Fire, George R.R. Martin has built a giant wall of ice to separate Westeros from the land of the wildlings and the white walkers. In Harry Potter, the Hogwarts Express leaves from platform 9¾ of King's Cross Station, and in J. R. R. Tolkien's Middle Earth live hobbits, goblins, elves, and dragons. The originality of these worlds is what intrigues readers as it helps them escape from reality. However, the writer's job is to make this originality believable, not in the sense that the fictional world exists in real time but somewhere in an alternate universe or a parallel timeline. As well, the fantasy world needs to be molded around the plot. Since the writer is the creator of this world, they are the ones who establish the facts about this world. One thing the writer needs to keep in mind is to stick to those facts for the continuity of the narrative.
Relatable Characters
Fantasy stories might be set in fantastical worlds, but their characters are always relatable. The characters might be wizards, hobbits, or even demigods, but they possess human qualities that readers relate to. These characters are human and flawed. Fantasy stories often have the underdog as the protagonist, be it Jon Snow, Harry Potter, or Frodo Baggins. They achieve extraordinary feats despite being ordinary. Even when great responsibility is thrust upon them, they come off victorious in the end. That's what appeals to readers as it makes them believe in themselves. Another reason for this appeal is that it makes these fictional worlds believable. Relatable characters make readers believe that they too can belong to these worlds, and once they start believing that, they too want that world to exist.
In the end, fantasy writing is all about creativity and originality. It gives the writer complete freedom to put their ideas to paper. The world can be molded according to the plot as it's a creation of original thought. For me, writing fantasy is creating the most unique world and making it believable through relatable characters.
Written by Readers' Favorite Reviewer Manik Chaturmutha