Author Services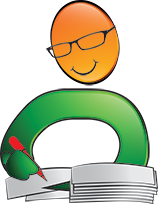 Proofreading, Editing, Critique
Getting help with your book from a professional editor is always recommended but often just too expensive. We have partnered with a professional editor with 30 years of experience to provide quality writing services at affordable prices.
Visit our Writing Services Page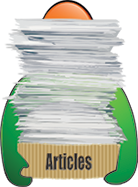 Hundreds of Helpful Articles
We have created hundreds of articles on topics all authors face in today's literary landscape. Get help and advice on Writing, Marketing, Publishing, Social Networking, and more. Each article has a Comments section so you can read advice from other authors and leave your own.
Inspirational Places To Visit
If you are a writer or simply a lover of literature, then where better to visit than the childhood home of your favourite writer. You can walk in their footsteps and get a sense of their lives. Here are my top places to visit around the world.
The childhood home of Dickens was uncovered in 2013 by Ruth Richardson. Dickens' first childhood home at 22 Cleveland Street, London was where he learned to read and write. Dickens battled with his personal insecurities brought about by his abusive father's drinking. The Cleveland Street workhouse a few doors away is believed to be the inspiration behind Oliver Twist.
The poet Emily Dickinson spent most of her life at her family home in Amherst Mass., where she gathered inspiration for her 1100 poems from her family and surroundings. Dickinson never sought publication for her work, preferring to share only with family. Her home is now a museum which offers tours and special events to honour the poet.
The Bronte sisters' home in the Yorkshire village of Haworth. As you enter the Bronte Parsonage Museum, you will instantly recognise the familiar atmosphere that influenced the three sisters' novels.The museum houses the world's largest collection of Brontë furniture, clothes and personal possessions, including letters and manuscripts from all three sisters. The museum is situated in the dramatic backdrop of the Yorkshire Moors, the place which influenced Wuthering Heights.
Louisa May Alcott's home, Orchard House in Concord Mass. is like stepping back in time and entering the novel Little Women. Alcott actually wrote the novel here and nothing has changed here in the entire 146 years since it was penned. You can take a guided tour of the house today where personal belongings offer an intimate insight into the lives of the Alcott family, many of whom became the characters in her novels.
As you enter the home of novelist Eudora Welty in Eudora, Missouri, you realise how important literature was to the Welty family. There are thousands of books covering every wall of the Tudor style home where Welty lived her entire life. Welty wrote all her novels and essay here, including The Optimist's Daughter which won the Pulitzer Prize in 1973. The Eudora Welty House is open for tours and hosts special literary events in her honour.
The beautiful thatched cottage of Thomas Hardy is nestled in the rich colourful countryside of his beloved Wessex. The whitewashed walls of the cottage were the idyllic setting where Hardy began his writing career and penned famous novel such as Far From The Madding Crowd and Under The Greenwood Tree.
Harper Lee's outstanding novel To Kill a Mockingbird remains one of the most widely read novels of all time, and readers eager to walk in the shoes of Scout and Jem can visit the Monroe County Museum in Monroeville, Alabama. The photos and memorabilia give you an insight into the role Lee's hometown played in her fiction. The museum's documentary film provides a virtual visit with Monroeville residents who share how To Kill a Mockingbird has changed the town since the 1930s, and how they honour this legacy.
Written by Readers' Favorite Reviewer Lesley Jones