Author Services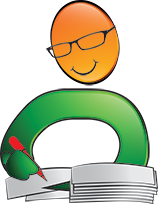 Proofreading, Editing, Critique
Getting help with your book from a professional editor is always recommended but often just too expensive. We have partnered with a professional editor with 30 years of experience to provide quality writing services at affordable prices.
Visit our Writing Services Page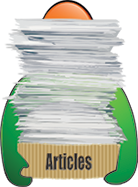 Hundreds of Helpful Articles
We have created hundreds of articles on topics all authors face in today's literary landscape. Get help and advice on Writing, Marketing, Publishing, Social Networking, and more. Each article has a Comments section so you can read advice from other authors and leave your own.
LinkedIn for Authors
I was reading a book about job hunting and they mentioned the site LinkedIn and how it's vital for job seekers. It got me thinking, it would also be a great place to promote your book. I mean, think about it, you are an author looking for clients, aka readers. You are probably looking for editors, publishers and other ways to promote your books, maybe virtual assistants? Most business people look at LinkedIn to hire people, so why not authors? Being an author is like running a business these days. LinkedIn is free, for the most part, though they do have a business upgrade. Setting up a profile is super easy, even I can do it. Once you do all that, here are a few things you can do on LinkedIn to help you promote your book.
Start looking for contacts to add to your list, like editors, publishers, book reviewers/bloggers, and even other authors.
Join groups like book groups to get to know other readers and authors, etc.
Start your own group.
Use the messenger to contact your "friends".
Use the search to find companies like bookstores and ask them if they would let you do a book signing or something like that.
Write articles to promote your book.
Have a website of your own and post it on your profile, others will see it there and hopefully click on the link.
As you can see, there are a lot of things you can do on LinkedIn to help promote your book. Just remember not to be too spammy. Also, don't put your address or phone number on your profile; you need to be careful of scammers out there and other bad folks. You need to use a photo for your profile but make sure it is professional looking or at the very least make sure you are smiling. It's best if you interact with a bunch of groups to get your name out there, as they say, the more the merrier. But make sure to check the rules so you don't get banned for spam. But nowadays it seems that authors not only have to write their books, but they also have to promote them. And the more unique places they can think of the better. You want to be able to stand out in the crowd. Speaking of standing out, it's also a very good place to find artists if you need a book cover for your book or future books.
Just remember, it's similar to other social media sites, but a lot less formal. Make sure not to share your other sites unless you don't mind people seeing them. With all the political stuff going on, sometimes people say things and then regret it later when it's still on their social sites and employers can see it. But as a professional, which you are, LinkedIn is probably your best bet, compared to the other social sites. Good luck!
Written by Readers' Favorite Reviewer Renee Guill