Author Services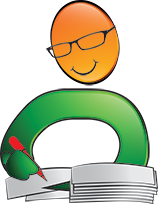 Proofreading, Editing, Critique
Getting help with your book from a professional editor is always recommended but often just too expensive. We have partnered with a professional editor with 30 years of experience to provide quality writing services at affordable prices.
Visit our Writing Services Page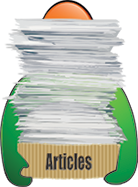 Hundreds of Helpful Articles
We have created hundreds of articles on topics all authors face in today's literary landscape. Get help and advice on Writing, Marketing, Publishing, Social Networking, and more. Each article has a Comments section so you can read advice from other authors and leave your own.
Literary Agents: Do We Really Need Them?
Do I really need a literary agent when trying to get my book published? This must be one of the most asked questions by any writer who wants to see their book in print. So, what is the answer? Well the answer is both yes and no and this very much depends upon the publishing route that you want to take.
If you want to take the traditional route of approaching publishing houses, then the answer will be yes. Most publishing houses will not accept a manuscript without a literary agent. However there are a few exceptions to this rule as some of the smaller and newer publishing houses will. It also depends upon the type of book that you are submitting. If your book is in one of the less 'fashionable' genres and has its own niche such as a specialist medical book, then many publishers will accept unsolicited manuscripts. You just need to do your homework and find out if the publishers that you want to approach accept manuscripts directly from the author and without the backing of an agent. If the answer is yes then go ahead, you have nothing to lose. However if they do not then you obviously need to find an agent.
Another reason you do not need an agent is if you go down the self-publishing route. This can either be through a print on demand publishing company where they have in house publishers, editors, proof readers and graphic designers on staff to help you or if you choose a DIY platform such as CreateSpace. Self-publishing means that you are in control of your own work and that you are in complete artistic control over what you publish. You simply submit a ready to print file and away you go, no literary agent is needed. However it should be emphasised that you do most of the hard work yourself.
However, if you do want to go down the traditional publishing route then there are many benefits to acquiring a literary agent. These are as follows:
They can help prepare your manuscript.
They can help when sending a query letter to publishers.
They can help when you receive offers from publishers and advise you on good offers and what should be rejected or discussed.
Then when you have finally secured a contract with a publisher you will once again value their help in wring the book, editing your book and designing your book cover. They can then advise you on how to best promote your book. Literary agents are extremely knowledgeable about the world of book marketing and can help you in setting up book launches and promotional events. After all you want your book to be read by as many people as possible.
So a literary agent is valuable in so many ways, especially for the novice writer just starting out on their literary journey. If you decide to publish traditionally then the best advice is to find a good literary agent who can help you on your way.