Author Services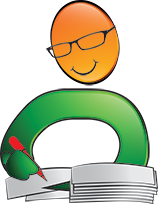 Proofreading, Editing, Critique
Getting help with your book from a professional editor is always recommended but often just too expensive. We have partnered with a professional editor with 30 years of experience to provide quality writing services at affordable prices.
Visit our Writing Services Page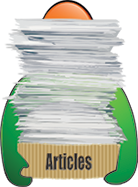 Hundreds of Helpful Articles
We have created hundreds of articles on topics all authors face in today's literary landscape. Get help and advice on Writing, Marketing, Publishing, Social Networking, and more. Each article has a Comments section so you can read advice from other authors and leave your own.
Literary Agents - Inspiring Aspiring Authors
You don't actually need to have a literary or publishing agent to get your book into circulation, but your chances will substantially improve if you do have one, especially if you are a new writer trying to make it in this industry. Needless to say, it is quite a challenge finding the best literary agent so here's a quick guide for you.
There is a proper way of identifying the right partner on the business half of your literary career – by weeding out the nuisance competition. So let's classify the good, the bad, and the ugly in the world of literary agents, starting with the worst of the bunch, who aren't even agents to begin with. They are the scammers and frauds that prey on the newbies of the industry who are hopeful in their search for the best literary agents. For instance, it is a red flag if an agent requires an upfront payment to represent you. Although a few legit agencies do this, an alarmingly high percentage turn out to be frauds. Also, recommending third party services to improve your work may sound well meaning, but these services may be in cahoots with the agent to get you to pay more than you ought to through irregular and extraneous fees. Another major tell from scammers is their inability to provide you with the only credential that should matter, which is their reference of the titles they were able to release and the authors whose careers they have successfully launched and managed.
Learning from the above tips, you now have a grasp of what a legitimate agent should not do, but there are still differences among professional literary agents that would make them good or bad, relative to you specifically. There is no one-size-fits-all identifier for the best literary agent because it all comes down to compatibility. That is speaking generally, of course, since there are individuals who are highly competent and sought after as in any other specialization, but even they won't do you good if you are not compatible. This issue of compatibility is a crucial matter since you are seeking to engage in a partnership which will determine the path of your career.
Who do you choose then as the best literary agent for you? From the list of titles and authors the prospective agents have, determine who has the most relevant works that are similar to yours and which carry significant value to you in terms of experience so that you will be able to work with and be mentored by the agent in the most effective and productive manner. That's the person for the job. It is important to remember that you should weigh between whether you would like to have your work sold in greater quantities quicker or if you would rather have a slower but more developmental experience as a writer which would benefit you more in the long run.