Author Services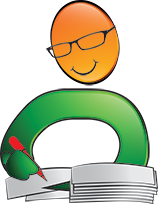 Proofreading, Editing, Critique
Getting help with your book from a professional editor is always recommended but often just too expensive. We have partnered with a professional editor with 30 years of experience to provide quality writing services at affordable prices.
Visit our Writing Services Page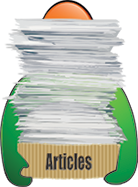 Hundreds of Helpful Articles
We have created hundreds of articles on topics all authors face in today's literary landscape. Get help and advice on Writing, Marketing, Publishing, Social Networking, and more. Each article has a Comments section so you can read advice from other authors and leave your own.
Making Money From Your Writing
There are still many people out there who do not realize the tremendous financial advantages that article writing can bring. Online writers nowadays have become marketers, recognizing the benefits of website promotion, traffic, and SEOs. Still, more opportunities abound that most of us have not yet explored. The budding writer is fortunate to have plenty of avenues to exercise his skills.
Upon attending local freelance writing and work at home seminars about a year ago, I was grateful to those seasoned writers and marketers who showed me the door towards online productivity and how to market articles on different platforms craving written material. In my own way, I am trying to exercise what I have learned.
All the advice was sound. Since then, I have never considered working in an office. The online English tutoring company I was working for closed last September, and attending seminars to learn the know-how of marketing my skills was part of my preparation for my work at home adventure.
Writing articles is superb and it allows your portfolio to rise in Google rankings, helping you get recognized. It has taught me to cultivate a daily writing habit. I have been waking up early to start writing and pitching to potential online markets. It makes for a great exercise in discipline. I stick to my routine religiously and write articles in a simple and engaging tone.
Whether you are working part-time or full-time at home, today's writers can reap other benefits that the Internet gold rush provides. However, the ever-present excuses are often present among us. One such excuse is not having the luxury of time to write articles. I have previously discussed freelance writers out there who are more than willing to help fellow writers for a modest fee. To ensure you are getting your money's worth, freelancer platforms are a great market to scout for quality content writers.
If you love writing but do not have the time to set up your own website or blog, you can go into full-time freelance writing. As a writer, you are no longer limited to pitching to traditional print publications. Webzines, blogs, and corporate platforms offer a wide array of writing needs that you can fill in.
The craft and the business of writing have never been more in demand and now is the time for you to take advantage of the opportunity to level up your portfolio. Note that the setback of such demand is mediocre articles floating around the web. Still, quality will always stand out, and publishers and editors are exhausting all the means to weed out bad writing.
Many people think about writing without doing the act of writing. The fear of failure kicks in. Would-be writers tell themselves that they are not good enough to churn out a good piece. How would you know if you do not try? For the benefit of those who have a realistic evaluation of their skills, they can always learn whatever skills they need to make themselves competitive. Any endeavor is a process of continuous learning.
Written by Readers' Favorite Reviewer Vincent Dublado