Author Services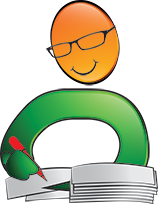 Proofreading, Editing, Critique
Getting help with your book from a professional editor is always recommended but often just too expensive. We have partnered with a professional editor with 30 years of experience to provide quality writing services at affordable prices.
Visit our Writing Services Page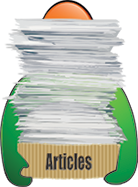 Hundreds of Helpful Articles
We have created hundreds of articles on topics all authors face in today's literary landscape. Get help and advice on Writing, Marketing, Publishing, Social Networking, and more. Each article has a Comments section so you can read advice from other authors and leave your own.
Most Important Tips For Getting A Dream Agent
The most important tips about landing a dream agent are often the most frequently ignored. Many authors are quick to overlook tips that appear so easy but such tips are usually the ones that count. Below are some fundamental tips that can help authors to get their dream agent.
Fundamental tips for landing a dream agent
An author must have a plan of action. The number of authors who don't have plans is mind boggling. Such authors don't have proper submission strategies, they send query letters irregularly, and usually send too few query letters. This lack of planning makes them unable to build momentum, hence they fail to land agents and eventually give up. On the other hand, if you have a specific and doable plan, you will find it easier to keep trying until you find a great agent.
Another thing that authors must do is to query relentlessly. Many authors have a list of favorite agents and often times when all their preferred agents reject their books, they give up on finding other agents and start to revise their books. Getting rejected is the norm rather than the exception in the publishing industry. Therefore, if an author's book is rejected multiple times, he should continue to send query letters until he gets an agent who will represent him. It is very normal to see an author's book getting accepted after sending fifty or even a hundred query letters.
Never assume you are the master of writing query letters. As a writer you might have total confidence in your ability to write great books. However, query letters have industry standards that have to be adhered to. A writer should never assume that since he writes great books his query letters must also be good. To write a query letter any author should go back to the basics and learn about writing great query letters. He should also read successful query letters to see what he can do to increase his chances of success.
The first five pages of a book should be brilliant. There are many authors whose books are great in chapter two. However, many agents don't read that far, especially if the first chapter wasn't good enough. An author should make sure that the book is good from the very first page. Agents know that the opinion of readers about a book is formed in the first few pages. Therefore, they put books that don't have good openings at the bottom of the pile. Of course a good opening doesn't mean that cars have to blow up in the first paragraph. An author should know his audience and write to grab their attention in the first few pages.
An author should get a support system to help him find the confidence to continue trying one rejection after another. He should have people to hold him accountable for his actions and there is no better place to find such people than support groups.
Of course the best way to get the attention of agents is to write a fantastic book. The publishing industry is a very competitive market and agents are looking for books that will blow them away.