Author Services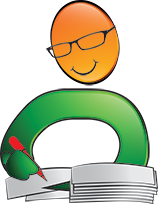 Proofreading, Editing, Critique
Getting help with your book from a professional editor is always recommended but often just too expensive. We have partnered with a professional editor with 30 years of experience to provide quality writing services at affordable prices.
Visit our Writing Services Page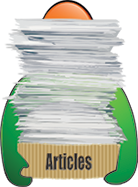 Hundreds of Helpful Articles
We have created hundreds of articles on topics all authors face in today's literary landscape. Get help and advice on Writing, Marketing, Publishing, Social Networking, and more. Each article has a Comments section so you can read advice from other authors and leave your own.
Partners in Literature: Finding Literary Agents
It is frustrating to have your works returned to you by editors and publishers. This is why authors need to pair with literary agents. These agents specialize in matching writers with publishers. They know where to take books of a specific category or genre to ensure that they will be published. They know exactly who to sell the books to. This will save you the trouble of sending out your manuscript to numerous publishers only to have it sent back to you.
Agents can also be the proofreaders or first editors/readers of what you have written. Before your work goes to the publisher, the agent can tell you how to improve your work to make it more appealing or attractive, not only to the publisher but to the intended readers. They would also be able to negotiate with the publisher for the best deal.
Once you have gotten the best deal, your agent will also be the one responsible in undertaking the contract that you have with your publisher. They will need to ensure that all your hard work is paid. You would leave all this responsibility to them since you want to just focus on the books you want to sell.
Some writers develop a good working relationship with their agents over the long term. This helps them develop more material for publishing. With such a partnership, both the writer and the agent reap benefits.
How do you find them?
You can find their names on acknowledgement pages of popular books. You can check the books similar to yours in terms of genre and find their names there as well. Once you have gotten their contact details, you can call them or send them an inquiry and ask if you can send them your work samples.
You do not have to talk to one agent alone, at least while you are still exploring. You have to find the one who will be able to give you the best services. You also should be comfortable with the agent that you choose, someone you can develop a good relationship with. Some publishing companies even have in-house agents who can deal directly with writers.
Self-publishing is difficult nowadays since there is no guarantee that your book will get noticed. There are so many titles of books in the world today. Whether you are exploring online or offline publishing, the same feeling of frustration can envelop you when you do not get the kind of readership that you want. If you have agents working with you, you can successfully publish your work and gain money from it too. You do not have to get into publishing all by yourself. Finding and hiring the best literary agent will work to your advantage. Take the time to prepare your samples and submit them to your shortlisted agents. When you find the one who is willing to work with you, you can schedule a consultation or meeting to find out how you can get started with publishing your work.