Author Services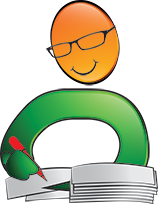 Proofreading, Editing, Critique
Getting help with your book from a professional editor is always recommended but often just too expensive. We have partnered with a professional editor with 30 years of experience to provide quality writing services at affordable prices.
Visit our Writing Services Page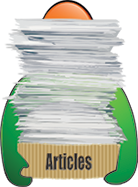 Hundreds of Helpful Articles
We have created hundreds of articles on topics all authors face in today's literary landscape. Get help and advice on Writing, Marketing, Publishing, Social Networking, and more. Each article has a Comments section so you can read advice from other authors and leave your own.
Personal Branding for Writers - Part 1
Every person has a brand, well, not quite, but everyone has what they represent when a stranger first lays eyes on them. From your dress, the way you talk, your character, your attitude and everything else, someone can get an idea of who you are. The same applies to our professional lives. Some people are workaholics while others try everything possible not to work; others are always neatly dressed in clothes reflecting the latest fashion while some do not do very well in the fashion department.
The good news is that personal branding can be designed to bring out your best features and skills. Think of any product of a specific brand that you constantly buy. What makes you always go for this particular brand? Is it the image it represents? What does it remind you of? Does it fulfill a need you have? Is it the cost? The same way you can easily identify the qualities of a product that make you a loyal customer is the same way you should view your professional skills and character strengths. Another important consideration is how you market yourself.
Building a platform where you can show your work
In this day and age, there are many ways you can showcase your skills and talents. An easy one is through a blog. Let your blog be your professional portfolio where anyone interested in your work can view it for themselves. Also, post links to your published work on your blog to further show what you have accomplished in the past.
Use a professional image
The wrong image matched with the right bio will not work. Having a professional image that represents the message you want to send to possible clients is essential. People also connect easily with someone they have an image of in their mind. Not many can easily communicate with an unknown person. The photo should be professional, possibly containing only a few shades of color. Think of an interview and what you would wear to it and stick to a similar image.
Create a strong personal bio
This is another very important element of personal branding. For anyone who does not know you, the only way they can is through what you say and present about yourself. Great bios market the person. They portray their skills, their professional experience and their active platforms where readers can follow them. State your mission in life. What do you wish to achieve? What is the purpose behind your work except for material gain? Simply put, what are you passionate about?
Offer courses in areas in which you have expertise
There are sites out there that can help you pass on what you have learned to others and in effect gain readership as a writer. Most are easily accessible and can be set up with only a few clicks. When people see you have something of value to offer, they will be interested in reading your books, articles and any other work. You can share your insight if possible for free, for a while, to gain the attention of potential clients.
Written by Readers' Favorite Reviewer Edith Wairimu