Author Services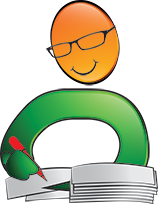 Proofreading, Editing, Critique
Getting help with your book from a professional editor is always recommended but often just too expensive. We have partnered with a professional editor with 30 years of experience to provide quality writing services at affordable prices.
Visit our Writing Services Page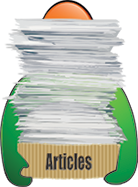 Hundreds of Helpful Articles
We have created hundreds of articles on topics all authors face in today's literary landscape. Get help and advice on Writing, Marketing, Publishing, Social Networking, and more. Each article has a Comments section so you can read advice from other authors and leave your own.
Q & A – Querying a Literary Agent – Part 1
When you are ready to start contacting literary agents to represent you, the process is not quite as cut and dried as you may think. It certainly isn't a case of keep on emailing because something positive will happen sooner or later! There are plenty of things to block your way and, to help you out, I've pulled together the top questions commonly asked about querying literary agents.
Can I Query More Than One Agent at The Same Agency?
No. If you get rejected by an agent, it generally represents the entire agency. If an agent doesn't like your work but thinks it's promising, they will pass it on to another agent in the office.
After a Rejection, Can I Re-query an Agent?
You can but you probably have no more than a 50/50 chance of getting it read. Some agents will read a query letter if it has been edited but, for others, no means no.
Should I Query Specific Types of Agents for Specific Work?
Most agents are happy to review any type of work so long as it has been written well and you have a great platform. Some do specify that, if you write a political or religious book, for example, they would need to be on the same page as you and won't take on anything they don't agree with. The best option is to find agents who have taken similar types of book.
Should I Say My Age in a Query Letter?
Not really. Few agents are biased in terms of writer age, only those who have clients looking for career writers will hesitate to accept older writers. You can get around that by writing several books to convince them you are more than a one-book-wonder.
Can I Query For a Collection of Short Stories?
Most agents do not take queries of this nature simply because collections are not big sellers. If this is what you have, you have three options – turn some of them into a novel; write a new novel to get a base; query only those agents who do sell collections.
How Do I Know When to Query?
There isn't a proper answer to this. The first thing to do is get others to read your work and give you honest feedback. Provided there are no major issues, you can write your query letter.
Should I Mention That My Work is Copyrighted or Edited?
No. The minute you write something, it is copyrighted and, by the same token, all work submitted should be edited. Saying it only makes you look like an amateur.
How Should I Begin a Query?
Write a single sentence that lays out your book premise before you jump into your pitch. Do NOT start with a book paragraph and do NOT write your query in the voice of a book character. If an agent is confused at the start of your query, you can expect instant rejection.
Do I Need To Say if My Query Is a Simultaneous Submission?
Not really. If you use the word "exclusive" the agent will know; if you don't say anything, they will just assume other agents are looking at it. Do check their guidelines on simultaneous submissions and do what they request of you.
In the next part, we will look at a few more common questions.
Written by Readers' Favorite Reviewer Anne-Marie Reynolds