Author Services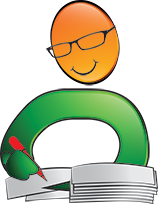 Proofreading, Editing, Critique
Getting help with your book from a professional editor is always recommended but often just too expensive. We have partnered with a professional editor with 30 years of experience to provide quality writing services at affordable prices.
Visit our Writing Services Page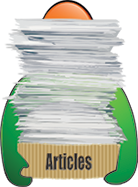 Hundreds of Helpful Articles
We have created hundreds of articles on topics all authors face in today's literary landscape. Get help and advice on Writing, Marketing, Publishing, Social Networking, and more. Each article has a Comments section so you can read advice from other authors and leave your own.
Qualities of a Good Copywriter
It wouldn't be a sweeping statement to say that the majority of any industry is now making their product or service known through the Internet and social media channels. Content is the key ingredient in luring visitors to business sites. Potential customers will visit your web site and see what you have to offer. From there, they will judge your product or service based on your content. Good content should successfully address the needs of customers for a company to stand out in the overcrowded populace of the Internet. The appeal of offline advertisement is now applied to online content. So how does content stand out in an ocean of other websites competing for the same market? How can you make sure that your website is indexed and ranked among the top search results? Moreover, your website must ensure optimization for customers to find it. This is where the skills of a good copywriter come in handy.
Like any other writer, copywriters are expected to have a keen grasp of the written word. They should also be creative, resourceful, and have a way of selling through the written words. These are all necessary attributes for an aspiring copywriter to succeed in the business, especially in content writing. A copywriter is never confined to the brilliance of his creative imagination. An aspiring copywriter must learn the necessary online marketing skills needed for his content to achieve high rankings and optimum results.
A copywriter should learn to perform search and analysis of keywords and key phrases. While there are some online marketing specialists who perform this for some companies, a copywriter who can do this will have an edge, as he becomes more equipped with how to approach his content. Moreover, companies prefer copywriters who possess this skill because they are more cost-effective. This is why most companies require a copywriting test for applicants to see if they can perform this particular skill.
Next, a good copywriter must possess modern marketing tools designed for the online environment. Understanding trends and strategies that make online adverts tick allows him to execute his copy that corresponds to the guidelines that his clients want. Online marketing know-how helps the copywriter to implement strategies with ease. He also knows how to formulate an effective marketing plan that involves positioning. Effective positioning serves as a response to competitors and consumers on what makes a particular product or service different and why it is better.
Finally, a good copywriter compels consumers in a "call to action." As the skillful copywriter successfully zooms in on the needs and wants of his target market, he then reinforces it by inviting them to take action. Action-driven articles are essential to entice customers to subscribe or take advantage of products and services. A call to action may be a question or statement. For example, if you're writing content for an insurance firm, and your objective is to attract plan subscribers, you may write something like, "You have been working all your life to secure your family's future. Wouldn't it be comforting to know that they continue to remain secure even when you're gone?" This call to action appeals to both emotion and reason.
These are just some of the essential qualities that a copywriter must possess.
Written by Readers' Favorite Reviewer Vincent Dublado