Author Services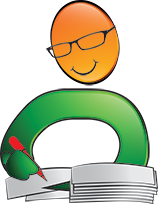 Proofreading, Editing, Critique
Getting help with your book from a professional editor is always recommended but often just too expensive. We have partnered with a professional editor with 30 years of experience to provide quality writing services at affordable prices.
Visit our Writing Services Page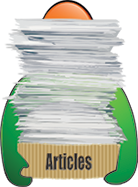 Hundreds of Helpful Articles
We have created hundreds of articles on topics all authors face in today's literary landscape. Get help and advice on Writing, Marketing, Publishing, Social Networking, and more. Each article has a Comments section so you can read advice from other authors and leave your own.
Qualities of the Ideal Literary Agent
For first time authors, finding a literary agent who will understand their work and promote it successfully can be challenging. The process of finding the right agent can also be lengthy and sometimes tedious when considering the need to match your book with the right agent. Good agents possess particular qualities that can serve as a pointer if you are looking for an agent.
An ideal agent should be passionate about what they do, including how they represent you. They should be enthusiastic about your work since they will be acting on your behalf in many areas including contractual and financial matters. Their passion for your project should extend beyond believing they can sell your work to seeing value in your book and sharing your passion for the project. A great agent will have a number of publishers in mind that they can try selling your book to from the start.
The ideal agent is more than a business partner. As a first-time or even seasoned author, you might not be familiar with the publishing world. The right agent will not only guide you through the selling of your book, but they will also encourage and support you throughout the process as they are more experienced. They should also be ready to seek out the best opportunities for your project, not only for themselves but also for you as an author.
A good agent should also be transparent and trustworthy. As discussed earlier, this person will represent you on many fronts while deliberating with publishers on your behalf. The right agent should not only be honest about financial issues but also their opinion of your work. They should discuss constructive feedback they are receiving from publishers and let you know any arising issues. They should also discuss with you any relevant ideas or issues they can identify in your work and let you know beforehand even before approaching publishers. If they are not ready to take up the role of an agent for your project, they should be open about it.
Even though a literary agent may not have sold a large number of books, they should have recent sales and they should be known by publishers. Agents who are hardly known and no information exists about them should be avoided. You should also be cautious of agents who ask for a fee before they represent you. Agents are entitled to a percentage of each deal they make and not upfront fees before they have landed you a deal.
With the advent of social media, the agent should be familiar, if not an expert, on the right ways to promote your work. They should be knowledgeable about your type of work and know who to pitch to for a possible sale. The right agents should have relevant contacts related to your work and, in the past, they should have dealt with projects similar to your book.
Finding an agent can be a difficult process, but finding the right one for your book can save you time and ensure you obtain the best value for your book. When trying to find the right agent, think about it as a trying to establish a long-term relationship, not just a temporary process of trying to sell your book.
Written by Readers' Favorite Reviewer Edith Wairimu