Author Services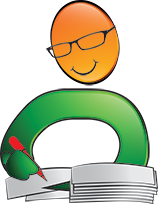 Proofreading, Editing, Critique
Getting help with your book from a professional editor is always recommended but often just too expensive. We have partnered with a professional editor with 30 years of experience to provide quality writing services at affordable prices.
Visit our Writing Services Page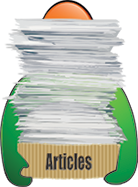 Hundreds of Helpful Articles
We have created hundreds of articles on topics all authors face in today's literary landscape. Get help and advice on Writing, Marketing, Publishing, Social Networking, and more. Each article has a Comments section so you can read advice from other authors and leave your own.
Quora – An Online Cornucopia of Information
The nature of Quora
The social question-and-answer website, Quora (as in quora.com), is a valuable treasure trove of information based in Mountain View, California, USA. Having first come into being on June 25, 2009, the website has grown from strength to strength ever since. With the very broad mission of furthering understanding among people across the world on issues that trouble them, at heart, it is an altruistic site that strives to unite those from different backgrounds and to share varying perspectives. It does so on the basis of people who wish to know something more about the world in which they live, asking questions of a range of people (and, in fact, from anyone else who uses the website), who might be willing to answer them.
The solution to any query
When you are absolutely at your wit's end and don't know a single person who might know the answer to a query, Quora is a comforting source of information that is made available by people with whom one would otherwise have little, or no, contact. The individuals who are prepared to answer your question(s) tend to range widely in experience and knowledge, from the highly qualified in a particular field to those with a keen interest in being of assistance to others.
Dealing with the less desirable
Of course, a few of those who answer questions are primarily bent on attracting customers to their own businesses, so you have to assess the rationale behind the responders' willingness to answer what can be a crucial question to your core well-being. In addition, certain responders are slightly offhand in their responses, which might make you wonder why they bothered to answer your query in the first place. The best advice that I can give in this respect is not to take personal umbrage at any answer that you receive, but to accept each (and any) response that you receive with good grace, as an instance of another person's willingness to add at least something to the conversation of life.
Educational interest – an educator's concerns
As an educator, I find those questions that appear to relate to the inquirers' studies highly interesting, as they often indicate the topics that have been set for their research. In this way, on an international front, one can keep abreast of the chief concerns of other educators, in line with their various curricula and syllabi. Why students should feel that their essay-type questions are likely to be answered satisfactorily on Quora is beyond me, though. The answers provided are, understandably, usually less than two paragraphs long, as the responses are not financially remunerated in any way, nowhere near an essay in length.
Quora as an invaluable resource
The vast number of people who contribute to Quora (with, as of 2020, the website being visited by at least 300 million users a month) makes it an invaluable resource overall, and well worth browsing through in preference to viewing the comparatively mindless content of certain other websites that cater to the common social interests of the hoi polloi.
Written by Readers' Favorite Reviewer Lois Henderson