Author Services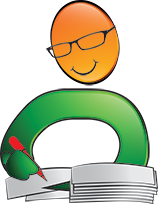 Proofreading, Editing, Critique
Getting help with your book from a professional editor is always recommended but often just too expensive. We have partnered with a professional editor with 30 years of experience to provide quality writing services at affordable prices.
Visit our Writing Services Page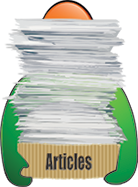 Hundreds of Helpful Articles
We have created hundreds of articles on topics all authors face in today's literary landscape. Get help and advice on Writing, Marketing, Publishing, Social Networking, and more. Each article has a Comments section so you can read advice from other authors and leave your own.
Read the Fine Print (Agents)
You've just finished writing your first romance novel, A Dove in the Wind. You know that you have a great novel on your hands because for the past 90 days you have been submitting chapter samples to your various social media followers. Your target audience has stated how they not only love the characters and the story, but they have also been able to relate to the main characters.
As you begin to think about A Dove in the Wind, your thoughts go to determining which is the best approach to take to share your work with others. People have continually mentioned that maybe you should try finding an agent. According to The Writer's Market Guide, an agent acts as a representative for an author's work.
An agent is responsible for project management tasks from contract negotiations and management to assuring that the terms and conditions of the contract are met between the author and the publisher. Agents and publishers have strong personal relationships which enable the author to possibly become a client of the publishing house of their choice. Most publishing houses want an author's work to come through an agent instead of the author submitting unsolicited manuscripts (aka book).
You're so excited that you finally landed a literary agent to speak on your behalf so that you can continue to concentrate on being an author. One day you have a meeting with the agent and a contract is placed in front of you. You are shocked, dismayed and confused because you knew that you needed help in getting your work out in front of your target audience, but you forgot that you needed to sign a contract to reach your intended goals.
Warning: Read the Fine Print of the Contract. What this means is that, while the agent will represent you, there are specific terms and conditions that you should consider and become aware of before you sign with that agent. Let's explore a few facts that you should become aware of as you begin to work with your literary agent:
Most agents are members of the Association of Author's Representatives, Inc (AAR) which consists of over 400 members. As a part of the organization, the agents must adhere to specific bylaws and ethics principles as they represent their clients;
Become aware of what your agent requires of you. Check all details.
Ask if you will be charged for any type of services from reviewing and editing to manuscript critiquing; in theory, the answer is no.
Ask if you will be responsible for excessive expenditures from long-distance calling, special mailing, and photocopies to travel.
Learn and understand the terms and conditions of the agreement.
What are the agent's commission requirements?
Clearly reading and understanding the contract thoroughly helps you to stay on the pathway to success. Do not try to do this alone; consult an attorney. Adhering to these simple and yet sensible rules regarding agents will help you on the path to success.
Written by Readers' Favorite Reviewer Vernita Naylor