Author Services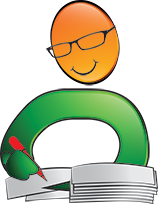 Proofreading, Editing, Critique
Getting help with your book from a professional editor is always recommended but often just too expensive. We have partnered with a professional editor with 30 years of experience to provide quality writing services at affordable prices.
Visit our Writing Services Page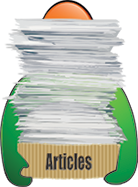 Hundreds of Helpful Articles
We have created hundreds of articles on topics all authors face in today's literary landscape. Get help and advice on Writing, Marketing, Publishing, Social Networking, and more. Each article has a Comments section so you can read advice from other authors and leave your own.
Read This Before Submitting to Article Directories
Before you let those words fly out of your fingertips, note that information-based marketing has become the norm of modern communication. People spend more time online these days than watching television. As a writer, you can take advantage of this by targeting your prospect audience and converting them into subscribers. It is a given that writing, submissions, and publication are very much alive.
I have discussed before the different tools that writers use to market their articles and create a greater presence online. Of course, getting exposure from your content is only half of the equation.
Submitting to article directories? Good. But before doing that, be aware of these important reminders:
1) Article promotion and article writing are two different things.
Never confuse writing with promoting. You have nothing to promote if you do not write. Your articles give you the benefits of lead generation, branding, and promotion that are essential to your optimization.
You write to inform. If your article lacks focus, it becomes substandard. It will fail to achieve the benefits that article writing is supposed to give you. People would rather watch cat videos than read bland content.
2) Maximize the avenues for article marketing.
You may already be aware of how your articles help in creating additional links to your site. But do you know that you can get more traffic and improved search engine results from the same piece?
Article writers still fall short in putting keywords in the right places. Most of the time, it is a case of putting too few or too many. The important thing is to put just enough for search engines to find your keywords. If you are using anchor texts, check if your target directory supports them.
Links back to your site are a mere fraction of your optimization. Your article marketing must also catch the attention of publishers. Most publishing houses are on the lookout for the next literary sensation. Word of mouth from your loyal subscribers can help generate a buzz on the quality of your work.
But never rest on your laurels. Not all of the things mentioned above can guarantee a grin on your way to the bank. Again, the key is to maximize your marketing strategies. It does not end with just drawing more visitors to your site. When you put up a site, you are expected to have a plan on how to go about your marketing strategies.
3) Writing and publishing articles should address your readers' needs.
Article directories do not just publish the submitted content. They need articles that are useful to readers. Articles that help solve problems will always find an audience. A single publisher with thousands of readers can do wonders for your article.
Make your article work and it will work for you in return. Study the guideline of the article bank you want to submit to. Yes, they have guidelines. They do not accept pieces just for kicks. They exist to do business as well, and part of their business framework is to render quality reads to people out there.
In the end, submitting to article banks as a marketing strategy is up to you. Article banks are not a total solution. They can help contribute to your site's exposure that would potentially lead to increased traffic. If you intend to explore this strategy, then be mindful of these reminders.
Written by Readers' Favorite Reviewer Vincent Dublado