Author Services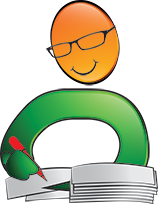 Proofreading, Editing, Critique
Getting help with your book from a professional editor is always recommended but often just too expensive. We have partnered with a professional editor with 30 years of experience to provide quality writing services at affordable prices.
Visit our Writing Services Page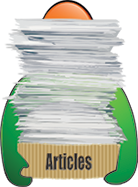 Hundreds of Helpful Articles
We have created hundreds of articles on topics all authors face in today's literary landscape. Get help and advice on Writing, Marketing, Publishing, Social Networking, and more. Each article has a Comments section so you can read advice from other authors and leave your own.
Reasons Why Writing is Good for You
There are many benefits that come with writing. One major benefit is that writing helps in developing a more focused mind. Writing requires concentration and the dedication of your time to a specific task. This helps the mind become more accustomed to solving one task at a time. When writing a story, you get to decide what you want to include or leave out in the plot. As you continuously come up with the goals and key themes of different stories and articles, you become better at editing your thoughts.
Writing will also help you become better at observing your surroundings. A lot of inspiration for writing comes from what we see and hear around us. Ideas crop up from conversations we have every day and the scenes that happen all around us. As you keep an eye out for ideas for your work, you become more observant and you start to notice things that in the past you may have otherwise ignored. You become aware of even the most insignificant things as these also could potentially become a topic or subject for your next story.
Writing also gives you an opportunity to do what you love. Writing is one of those professions in which you have to love it for you to be successful in it. Most writers are drawn to what they do because they love writing even though there are challenges along the way. As a writer, you get to do what you love every day and make a living off it. When things get tough, it is this passion that keeps us going and that helps us keep moving forward to achieve our dreams. Not many people can attest to loving what they do in our current world.
According to research, writing is an important way of relieving stress. As you write, you are able to better understand a situation and therefore carefully come up with a solution. Writing allows you to see things from multiple angles. It explores the intent of the doer and makes it clearer and helps you evaluate the response of the victim. It allows you to further assess a conversation or scene that you experienced or observed in an in-depth way. As you write, you let go of issues you have been grappling with.
Writing also builds your knowledge of different topics. One of the ways to become a great writer is by reading. Reading helps you learn and develop your understanding of various disciplines that you may not be aware of. Not only do you gain technical knowledge but you also become socially conscious. As you research different topics to come up with an article, you also learn along the way. The more you grow as a writer, the more knowledgeable you become in other areas, not only in writing. As you interpret scenarios according to your own understanding of them, they become more embedded in your mind which makes it easy to remember them in the future.
Even though writing has its challenges, there are many ways in which writing is beneficial to the writer.
Written by Readers' Favorite Reviewer Edith Wairimu