Author Services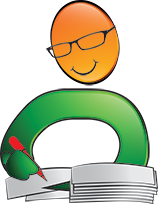 Proofreading, Editing, Critique
Getting help with your book from a professional editor is always recommended but often just too expensive. We have partnered with a professional editor with 30 years of experience to provide quality writing services at affordable prices.
Visit our Writing Services Page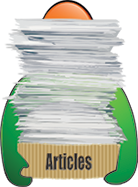 Hundreds of Helpful Articles
We have created hundreds of articles on topics all authors face in today's literary landscape. Get help and advice on Writing, Marketing, Publishing, Social Networking, and more. Each article has a Comments section so you can read advice from other authors and leave your own.
Resume Tips for Writers (Part 2 of 2)
3) Include these areas in your resume:
a) Your selling points. This answers why you are the best candidate for the position and what you can offer the company.
b) A qualifications summary. This presents your career objective and must include your experience in the field if you have any. Highlight your proven ability at performing specific tasks related to the job you're targeting.
c) Your professional highlights. This comes easily when you are a seasoned writer and have published credentials to boot. If you're a new writer, highlight your experience outside the writing field that can help promote your work attitude and reflects your willingness to learn and contribute. You may also include writing that you've done, giving links to your blog, contributed articles on websites, and even your internship at a publishing or media company.
d) Your publication credits. Writers have different types of publication credits. Separate your portfolio into different categories or genres. Still, read the guidelines of employers or publications as some of them have different requirements. Some of them require you to submit only your unpublished works.
e) Your awards, training, and certifications. These will show prospective employers how dedicated you are to honing your craft.
4) Read the writing job description carefully.
Don't let your excitement or your desperation muddy your judgment. The writing job description is often overlooked or underestimated. Just because you want to work for your dream company doesn't mean that you jump into an opportunity for a writing job even if the task is not an ideal fit.
Pay attention to the details. Read the job description thoroughly and see if it makes you a good candidate. For example, if the job requires a content writer to have a proficient level in WordPress and you only have a grasp of WordPress fundamentals, this could backfire on you if you overlook this requirement.
Moreover, learn to follow instructions. Many employers are testing job applicants on their ability to follow instructions. A typical instruction would go something like, "Be sure to include the phrase, 'awesome writer' in your headline, to see if you read the whole guidelines."
5) Don't just write your resume, design it.
Your resume's format can either mark you as a professional or an amateur depending on how it is visually presented. Gone are the days of resumes that read like huge blocks of text. Such a format is difficult to read. User-friendly design software programs are readily available, and some of them don't have to cost you a penny. You can use these software programs to create an eye-catching resume. You can even use templates they provide, but be sure that you incorporate the checklists provided in this article.
Make your resume an easy read. Make it concise and include only essential information that the employer needs to know.
6) Proofread your resume.
You're a writer. Employers expect you to clean your typos or any glaring errors in your resume. Review what you have drafted and if possible, ask someone to read it. The second pair of fresh eyes can help spot careless mistakes.
Written by Readers' Favorite Reviewer Vincent Dublado