Author Services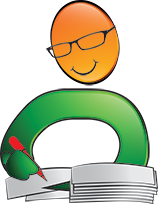 Proofreading, Editing, Critique
Getting help with your book from a professional editor is always recommended but often just too expensive. We have partnered with a professional editor with 30 years of experience to provide quality writing services at affordable prices.
Visit our Writing Services Page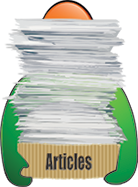 Hundreds of Helpful Articles
We have created hundreds of articles on topics all authors face in today's literary landscape. Get help and advice on Writing, Marketing, Publishing, Social Networking, and more. Each article has a Comments section so you can read advice from other authors and leave your own.
Sell More Ebooks by Optimizing Your Metadata
Self-publishing authors who rely heavily on sales generated on their website gloss over metadata and its importance. Metadata is a vital part of your book's success as it helps your book become visible in the vast world of internet. If your reader cannot find your book, they cannot buy it, and the metadata is that vital information that makes your book visible.
The Basics of Metadata
The metadata allows retailers to catalog your book and make it visible for users online. When a retailer asks you to add metadata for your book, you will be adding basic information about your book such as the author name, category, title and price of your book. There are some online retailers who ask authors to add the author's biography, quotes of reviews, blurbs and more.
An indie author is asked to fill in their metadata at almost every online retailer such as Barnes and Noble, Kobo and Amazon. Most of the retailers will also connect the metadata to the ISBN of your book, which further makes it easier for readers to find it.
Optimizing Metadata for Better Sales
Using some basic search engine optimization (SEO) techniques can be very helpful. If you want your book to show up when people search for it on Google, here are some tips that will help you out.
• Use Google Keyword Planner to find the most suitable keywords for your novel. Once you have them, use the keywords as much and appropriately as possible.
• Try to add all the information about your book and don't leave anything out. This means if your book has a subtitle, it needs to be added. Same goes for your contributors, the categories and the classification of the book (if applicable).
• Be as specific about the genre of your book as possible. The genre of the book will drive the maximum number of readers to your book, so if your book is a "thriller romance," have it listed as such.
• Don't use flowery language in your descriptions, especially if your book is non-fiction. Rather than trying to sound impressive, simply list the keywords that are most likely to be used and make it easier for readers to find your book.
• When you are researching your keywords, make sure that you search according to your preferred demographic. Make sure you research how old your readers are, what their interests are and if such content will be good for your target audience or not.
• If your book is being released near a holiday or a special occasion, be sure to make use of it in your metadata. Ask yourself: is your book going to be a great Christmas gift, perfect for Halloween or Father's Day? Make sure that you add the relevant data even in your keywords as well.
• Awards and recognitions are a great way to entice readers and make them buy your book. If your book has any accolades, mention them in the metadata.
• Things such as excerpts, social media links, and your website is also a welcome way to bring more audience to your other books.
Written by Readers' Favorite Reviewer Rabia Tanveer