Author Services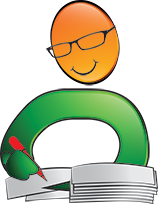 Proofreading, Editing, Critique
Getting help with your book from a professional editor is always recommended but often just too expensive. We have partnered with a professional editor with 30 years of experience to provide quality writing services at affordable prices.
Visit our Writing Services Page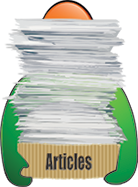 Hundreds of Helpful Articles
We have created hundreds of articles on topics all authors face in today's literary landscape. Get help and advice on Writing, Marketing, Publishing, Social Networking, and more. Each article has a Comments section so you can read advice from other authors and leave your own.
SEO 101 (Part 2 of 2)
Another bonus is that most companies have an SEO expert on board who would help you determine the SEO specifications they want. Because of this, most companies are even willing to train new writers from the basic to the advanced concepts of SEO.
As mentioned earlier, you are writing for human beings--consumers in need of products and services. It is easy to get lost or forget this when you become obsessed with drawing traffic to websites. Your writing skills must first appeal to the human side of consumers, with a relevant message that does not pander to buyers' compulsions. You want people to become regular visitors to the site.
SEO is not everything. Other factors can affect website traffic. You may be the best marketing content writer in the world but still fall short at getting traffic. Yes, it happens most of the time. This is because customer satisfaction is not dictated by keywords and phrases. Search results are also dependent on how people view your site based on their experience. If your website fails to establish authority on the product or service that it offers, chances are customers will not have the confidence to refer your website to others. If your site screams "amateur," trace the pitfalls that you should have avoided.
Never compromise the quality of your writing over SEO. Always make sure that you write about something that people care about. You do not want to become a part of the unholy alliance of online writers dishing out content without a specific purpose. These types of writers are more concerned with algorithms than talking to human beings.
Excessive keywords can do more harm than good. A careless content writer risks sounding robotic and repetitive and visitors to the site can read through something that does not sit well with them. This will trigger your content to rank far below the search results. Do not just sell, encourage interaction. Our brain is hardwired to respond to good or persuasive communication. The result would be referrals coming from different social media channels.
Optimizing a website should never stop with keywords. Think of a customer at a restaurant who returns not only for the food but also for the ambiance. Your website must provide a good ambiance through user experience. Too many popups are a deal-breaker.
So what's next? Now that you're familiar with the basics, try digging in and see if SEO is a suitable gig for you. You still need to go further. The Internet is a great resource for free content about everything you need to know about SEO. From there, you can find blogs and websites willing to help you understand your journey to learning more SEO. You can also take advantage of online forums and SEO groups so you don't have to journey alone. Don't hesitate to interact by sending queries. They are more than happy to help.
Finally, be patient. Good things don't come easy, and becoming an SEO expert takes time and entails commitment.
Written by Readers' Favorite Reviewer Vincent Dublado