Author Services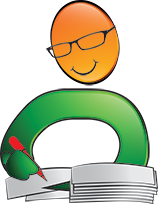 Proofreading, Editing, Critique
Getting help with your book from a professional editor is always recommended but often just too expensive. We have partnered with a professional editor with 30 years of experience to provide quality writing services at affordable prices.
Visit our Writing Services Page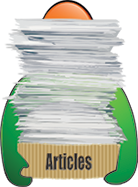 Hundreds of Helpful Articles
We have created hundreds of articles on topics all authors face in today's literary landscape. Get help and advice on Writing, Marketing, Publishing, Social Networking, and more. Each article has a Comments section so you can read advice from other authors and leave your own.
Setting Up a Blog? Read This First (Part 2 of 2)
5) Find your niche
Find an area of interest that you're passionate about. You can blog about sports, health, relationships, anime, and anything that you think you can crack. A niche or an area of specialty lends credibility and consistency to your blog and finds a specific audience with similar interests.
Now its' time to give you the basics on getting started. You'll need:
1) A domain name (your URL or Internet address)
On average, they cost $10 a year, but they are subject to increase depending on the package or other services that they offer.
2) Webhosting (the server to place your files)
The most affordable service costs around $2 a month. The rate can also depend on how much traffic your blog is getting. If you wish to reach higher traffic, you may want to consider upgrading your tier to a higher rate.
3) Your platform (the software you'll use for blogging)
Your blogging platform is free and usually comes with your web hosting service. WordPress, so far, is the most popular blogging platform. However, it will not generate a lot of traffic if you don't upgrade to a paid service, much like other platforms that offer free and paid tier services.
If you're considering blogging not for the sake of generating income but to merely showcase your work, Google's Blogger is a good choice. You can use it for free and you can use your existing Google account to register. It can even generate you with passive income through AdSense, and you can track your traffic using its built-in Analytics. However, if you use Blogger, it means you don't have exclusive ownership of your blog and Google can take it down.
This happens if Google thinks that you have violated its terms and policy of use. Blogger is an ideal platform for beginners who are testing the waters. Many bloggers honed their experience in this platform and have then moved on to set up their own blog site.
Now the question is, why should you bother to set up a new site when Blogger is free and convenient?
Along the way, you'll discover why, but if you want the shortcut, it's because you would need to own your domain name and have full control and ownership of your blog. Full control means unlimited income for you.
So are you really serious about blogging?
Here's the bottom line: Blogging is an entrepreneurial venture that requires, time, effort, and money. If you're a starting blogger operating on a limited budget, you may want to consider Blogger as your initial platform and get a feel for the rudiments of the blogging process. Be sure to read their terms and conditions to avoid getting flagged or shut down.
You may also want to try other free platforms like WordPress or Wix and then upgrade to their paid services. If you aim to earn from blogging, you cannot remain in free mode forever. Domain and web hosting services are businesses too and are there to offer services in exchange for a fee.
In the event that you're ready to transition into exclusive ownership of your blog, it's time that you buy a domain name and a web hosting service. As always, due diligence must be undertaken when shopping around. Search for the top domain name and web hosting providers and see which offers the rate that caters to your budget.
Moreover, you should also consider their technical support. If you're not tech-savvy, 24-technical support can provide you with that much-needed assistance in terms of managing the technical aspects of your blog and if you have any technical related questions.
For now, these are the rudiments that you need to know to set up your own blog. As a final reminder, when thinking of a domain name, make sure that it's easy to remember. This is not required, but it ensures that if you're building a brand, it would be easier to remember.
Written by Readers' Favorite Reviewer Vincent Dublado