Author Services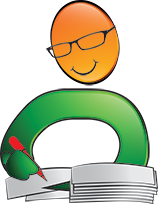 Proofreading, Editing, Critique
Getting help with your book from a professional editor is always recommended but often just too expensive. We have partnered with a professional editor with 30 years of experience to provide quality writing services at affordable prices.
Visit our Writing Services Page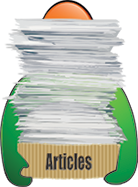 Hundreds of Helpful Articles
We have created hundreds of articles on topics all authors face in today's literary landscape. Get help and advice on Writing, Marketing, Publishing, Social Networking, and more. Each article has a Comments section so you can read advice from other authors and leave your own.
Should You Submit To Agents During Summer?
Have you finished a book and are sitting on it, waiting for the opportune time to submit it to an agent? Summer is the best time to do so. If you want your manuscript to stand out from the crowd, there is no better time to submit it. These are the reasons why you should wait until summer to submit that book even if you have already finished it. Spend your time editing it or writing another book.
1. Summer is the time to read. Just like the average Joe, agents read a lot more during summer. They frequently lug manuscripts around on their flights, in buses, in cabs, and in the subway. During summer, agents often carry manuscripts when vacationing. Summer is a time when people feel more energetic than they usually do, reading is easy and authors usually tap into that energy.
2. You might have less competition in the summertime. As you would expect people, including your competition, start thinking about barbecues, vacations, and catching up on their favorite books during summer. However, if you stay on track and keep working on your book during summertime, you might submit your manuscript at a time when agents don't have many submissions. Agents who receive manuscripts during summertime usually respond to their authors by fall.
3. Although agents don't get many submissions during summertime, publishers still continue to make book deals. Therefore, when you submit your book at this time, the chances of editors and publishers discovering your book are higher and you are more likely to get a book deal. To some extent, successfully submitting books is a game of numbers – the forces of demand and supply are to be expected. During the summer, you should make as many submissions as you can. This will improve your chances of getting one or more book deals.
4. Summer is the best time to get your submission strategy in order. You might have submitted to several agents and gotten rejections in the past. However, you should never stop submitting. If you have too many rejections you need to work on your submission strategy. Make use of every opportunity you get and find ways to have a competitive advantage. Maybe in the past you queried over a dozen agents and few of them were interested in your book so you threw in the towel. If you give up this easily, you are probably new in the publishing industry. You should develop a submission strategy that will make it easier to get accepted. Send your manuscripts during the summertime and be quick to listen and implement the advice that agents give you. By being persistent you might get a book deal before fall.
After making many unsuccessful submissions to agents, you might reach a point where you feel you have done everything that you could have done. When you reach that point, join a group of fellow writers to get moral support. You will be surprised to know how many writers are facing the same problem. You will also learn many new things that you can use to improve your submission strategy.