Author Services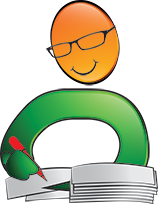 Proofreading, Editing, Critique
Getting help with your book from a professional editor is always recommended but often just too expensive. We have partnered with a professional editor with 30 years of experience to provide quality writing services at affordable prices.
Visit our Writing Services Page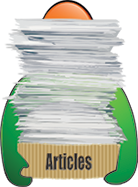 Hundreds of Helpful Articles
We have created hundreds of articles on topics all authors face in today's literary landscape. Get help and advice on Writing, Marketing, Publishing, Social Networking, and more. Each article has a Comments section so you can read advice from other authors and leave your own.
Simple Ways to Find a Literary Agent for Memoirs
In the publishing realm, the literary agent acts as the sifter and sorter of manuscripts until the best copies finally make their way to the publisher. The first thing that you have to do to find a literary agent for a memoir is to get the attention of a capable and knowledgeable agent so that a reputable publishing house will consider your composition. You need to hire a literary agent to do this job for you, although some publishers do examine unsolicited work.
You need to understand what comprises a memoir. A memoir narrates the story of important events in your life. You need to have a clear vision of the relevance of these events in the development of your life and what possible interest it would be for others to read it.
To help you get a good idea of how a memoir should appear, you need to read a lot of them before you look for a literary agent.
It can also help to analyze the different areas of the compositions. You may also get some ideas on how to write yours as well.
You should also participate in some writing workshops to further improve your skills. Programs that focus on personal essay and memoir composition are the best ones to attend. Without improvement in skills, you may find it difficult to look for agents because they are not interested in works that are not really worth their time.
If agents are present at a writing conference, you should attend it. For a reasonable additional fee, most of these conferences can give you the chance to interact with an agent one on one. Before the appointment, you should make sure that your composition is ready.
You should also be prepared for book promotion. If you have a marketing plan and a platform ready to help you make the most out of your expertise, a literary agent will most likely be enticed to take you on as a "client."
It is important that you never ask your literary agent to proofread the pages you have submitted. They are also not obliged to provide some suggestions how you can improve your entire manuscript. If you need some assistance in these areas, it is most likely that you are still not ready to turn in your composition to an agent. Also, you should also not look for a literary agent until you have already finished writing the book. Unless your agent specified that you can do so, you should never submit electronic copies of your work to them. Most of them still prefer hard copies.