Author Services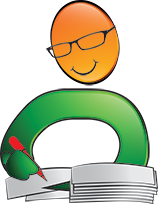 Proofreading, Editing, Critique
Getting help with your book from a professional editor is always recommended but often just too expensive. We have partnered with a professional editor with 30 years of experience to provide quality writing services at affordable prices.
Visit our Writing Services Page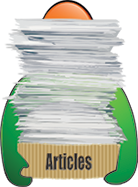 Hundreds of Helpful Articles
We have created hundreds of articles on topics all authors face in today's literary landscape. Get help and advice on Writing, Marketing, Publishing, Social Networking, and more. Each article has a Comments section so you can read advice from other authors and leave your own.
Six Steps to Getting a Literary Agent – Part 1
You've written your book, or you have at least written a great book proposal and now you need a literary agent to go the next step. So, how do you get one? How do you make a good literary agent sit up and notice you, let alone represent you? Obviously, literary agents need writers – good ones – but the bad news is the number of emails they get from writers who want representation. You need to stand out head and shoulders above the rest and here's how you do it.
Step 1 - Find Anyone in the Know
If you know anyone in the book publishing industry, ask them if they know of an agent. If you don't know anyone, find a book publisher and get to know them. Do you know of a friend or family member who knows a publisher? Ask them if you can get a referral and be ready to forward your query letter.
You will find literary agents speaking at conferences, book festivals, and writer's programs. Look for those kinds of events near you and attend them. Make connections; listen to what the agents are saying. Most will tell you how to approach them, be it in person, through email, via conventional mail, etc. and if they don't, ask them!
Follow the instructions they give exactly otherwise you won't get a look in.
Step 2 - Find Literary Agents in Publications or on Websites
These days, literary agencies will have websites and they have profiles of each of their agents. This will tell you how to approach them and what they are looking for. You can also look in publications:
Literary Market Place - a reference book for the industry, updated yearly, and found in your local library.
AAR – Association of Author's Representatives – lists all the agents that are members, along with information about them.
Publishersmarketplace.com – type the word 'agents' and you will see a list of agents that have their own pages on the site.
Writers Market – another publication updated yearly and usually found in booksellers.
Step 3 - Narrow Down Your List
Most agents tend to specialize in one or two areas – horror, paranormal, women's fiction, and so on. This means they know all the different angles of that marketplace. You know what your book is about, so start searching:
Most agency websites will list the clients they represent and their books by agent. Have a look to see if your book fits with any particular agent and how they want to be approached.
Go back to the agents you found on Publishersmarketplace.com and look at the individual agent information about clients, what sort of deals they have made, etc.
Have a look on Mediabistro.com and you will see a section for pitching an agent. This provides in-depth information on what specific agencies are after and how to approach them.
As you can see, finding a literary agent to represent you isn't a walk in the park. They are busy people with hundreds or thousands of people contacting them but, by following these steps, you will make a good start in finding the right literary agent for you.
Written by Readers' Favorite Reviewer Anne-Marie Reynolds