Author Services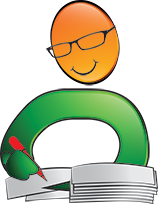 Proofreading, Editing, Critique
Getting help with your book from a professional editor is always recommended but often just too expensive. We have partnered with a professional editor with 30 years of experience to provide quality writing services at affordable prices.
Visit our Writing Services Page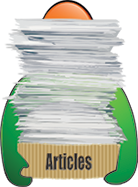 Hundreds of Helpful Articles
We have created hundreds of articles on topics all authors face in today's literary landscape. Get help and advice on Writing, Marketing, Publishing, Social Networking, and more. Each article has a Comments section so you can read advice from other authors and leave your own.
Small Steps To Realise Your Dream
I have always dreamed of creating a book filled with my poetry, but I only had a few poems that I felt were good enough to show others.I didn't think it was feasible to make a book out of them, so I never pursued the dream any further. Then, three years ago, I met somebody on social media who was posting his work in certain poetry and writing groups for everybody to appreciate. I never had the courage to do that myself. This person's poetry was so flawlessly composed, and he seemed to be getting a lot of positive recognition from other people in the group, so I reached out to him. I told him about my few poems, and he asked to read them. We found we shared a similar love of expressing our innermost feelings through our poems. It was then that he revealed his collection of poetry to me. It was this that gave me the plan to create a book of my verse, as well as that of other gifted writers who may be eager to contribute. I put the word out on forums, and I was astounded by the reaction. Individuals I had never met were revealing to me that they had been composing poetry for a considerable length of time. I was beginning to uncover a remarkable amount of talent. After a few months, I had found four fellow poets, each willing to contribute to the book.
That was three years ago, and throughout that time I have been creating this book of poetry. Of course, there have been times when 'life' has taken my attention from it. Sometimes there have been no excuses, I just became disconnected with it. I had chosen to forget the reasons I first wanted to start this venture. Self-doubt made an ugly appearance and I didn't know whether people would want to read this book of amateur poetry. Then a remarkable thing happened that was going to change my perspective. A family member passed away. He died suddenly and with no prior health issues. This person had so much talent, but he always listened to others' negative opinions and died believing that he could achieve nothing. He left a huge amount of beautiful art that never saw the light of day; it was just hidden away in a drawer. At that moment, I realised that if I didn't complete the book, then I would not only be failing myself but the other writers who had entrusted their work to me. I was not going to end up like my family member. So, with renewed enthusiasm, I started work on the project once more.
My hope is to market and publicise it using my connections that I have met through networking events, and trust that will help it on its way. I know poetry isn't the most prevalent genre and its fanbase of readers is small. However, the general purpose of the book is to share the astonishing abilities of the writers who have contributed their work. My one hope is that readers will find something inside that will both inspire and touch them. Maybe their love of poetry will begin.
So, if you are in the middle of creating your literary dream and you are procrastinating, then remind yourself of the reasons you began the project in the first place. Think positively and do not let the dark shadow of self-doubt hinder your progress. Imagine how satisfied you will feel when your book is completed and ready for your readers to enjoy.
Take small steps each day and finish that book.
Written by Readers' Favorite Reviewer Lesley Jones