Author Services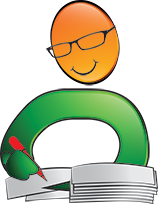 Proofreading, Editing, Critique
Getting help with your book from a professional editor is always recommended but often just too expensive. We have partnered with a professional editor with 30 years of experience to provide quality writing services at affordable prices.
Visit our Writing Services Page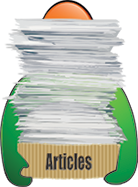 Hundreds of Helpful Articles
We have created hundreds of articles on topics all authors face in today's literary landscape. Get help and advice on Writing, Marketing, Publishing, Social Networking, and more. Each article has a Comments section so you can read advice from other authors and leave your own.
Small Talk Techniques When Networking
As a writer, one of the most nerve-racking things you will have to do is network. But sometimes this simple task can be worse than having a writer's block. Does the thought of small talk at networking events fill you with anxiety? While trying to appear interested, engaged and enthusiastic, do you just wish the floor would swallow you up and for the entire episode to end?
Small talk makes so many of us feel uncomfortable and it used to be one of my least favorite things to do as a writer, and yet it's extremely important and unavoidable. It may come as a surprise to you, but getting unaccustomed to using small talk in life, will not just help your writing career, but it will boost your overall happiness in life. A study from 2010 shows a distinct link between feelings of wellbeing and casual conversation. In other words, happy people converse more.
The study's findings don't stop there. Having a regular conversation about topics that mean something to you personally increases your feeling of confidence and well-being greatly. Even talking about the weather with a personal spin, it has been found, will give you a general feeling of belonging to society. So, knowing this, do you feel more willing to engage more at networking events?
If not, here are some of the techniques I use to make small talk more meaningful.
When you are first introduced to a person, smile politely, shake their hand and repeat their name. Undoubtedly, you have heard this before, but it is so important, it is worth repeating. There is nothing more embarrassing than forgetting a person's name. So, by repeating it, the name will not only embed in the dark recesses of your mind, but it will also show to the person, on a subconscious level, they are important to you.
Ask questions that show interest. What do they think about a certain current event? What did they think of the latest blockbuster movie or best-selling novel? Remember the key to successful small talk is to increase the feeling of well-being of the person you are talking to. Be curious about them. After all, people are by nature interesting. You will increase the person's confidence plus you may learn something during the conversation too.
Use body language throughout your interactions with people. This includes leaning towards the person when they are speaking to show interest, using constant eye contact, coupled with sincere nodding and actively listening. There is huge difference between listening and actively listening. Many people will have a conversation, but are not actually interested or listening to the person they are talking to. There is no bigger conversation killer than the other person feeling you do not care about what they have just said.
When you are asked a question, embellish the answer as much as possible, followed by an open-ended question. For example, if you are asked where you live, do not just reply with the name of the city, but tell them a little about the area. You can then follow this up by asking if they have ever visited your hometown. Tell them why you love living in that city and the wonderful places of interest there. In other words, you are giving the person something to work with. One word of caution, make the conversation balanced, or you could come across as only interested in talking about yourself. Ensure you answer the question and give the other person ample opportunity to respond.
On the subject of not wanting to exhibit negative personality traits when you are networking. I would like to point out a few things you should avoid when networking. Healthy debate can be quite rewarding, however, if there is a subject you are intensely passionate about, then it may be a good idea to avoid this topic completely This could be a subject on religion or politics. It may seem obvious, but do not engage in a negative conversation, either about yourself or life in general. You want to come across as a positive person.
Finally, sometimes people don't want to talk and it is important to read the situation and watch for those visual signs.
Written by Readers' Favorite Reviewer Lesley Jones