Author Services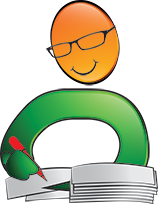 Proofreading, Editing, Critique
Getting help with your book from a professional editor is always recommended but often just too expensive. We have partnered with a professional editor with 30 years of experience to provide quality writing services at affordable prices.
Visit our Writing Services Page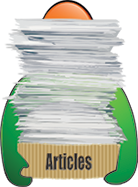 Hundreds of Helpful Articles
We have created hundreds of articles on topics all authors face in today's literary landscape. Get help and advice on Writing, Marketing, Publishing, Social Networking, and more. Each article has a Comments section so you can read advice from other authors and leave your own.
Social Media Platforms: Using Twitter for Building a Reader Bank
Although every social media platform has its perks, finding that one platform that is best suited for you can actually work wonders for authors and their online presence. The reader community is close knit and simply impressive. While promotions and marketing are becoming a necessity with time, word of mouth is still the best way for readers to share great new books and hidden gems in the literary community with their fellow readers.
Social media platforms play a massive role in this since people now prefer to connect and share interesting things with their friends and families through these platforms. Twitter is a platform that can work wonders for authors who like to share their thoughts with their readers and connect with them on a personal level. If you want to use Twitter as your main platform to connect with your readers, then read on.
Twitter For Building Your Reader Bank
When you join Twitter, you can actually connect with more than just readers. Twitter presents you with the opportunity to connect with other authors, journalists, publication houses, literary agents and other book industry professionals. In short, this is a great platform for you to build your portfolio as well as increase your chances of being recognized.
One reason why many authors find Twitter easier to use is that they don't have to use too many words or too many pictures to engage with their readers. With just a select few words, authors can spread the message they want, share their thoughts and connect with the community. If you choose Twitter, you can post as much as you want in a day and since Twitter is not particularly a visually oriented platform, your words will be enough.
Unlike other platforms where you should not be posting more than three to four times daily, you can actually post more frequently in a day. You can share your thoughts, your plans, tease new content, new promotions and so much more. Since there is no limit on how many posts you can make in a day, many authors prefer it over other social media platforms.
If you are a nonfiction author, then this is the best platform for you. Since this is where most journalists and book industry members are, nonfiction writers can easily connect with the community and create opportunities for themselves. The Twitter community itself is very powerful. The trending hashtags can often provide fuel for authors who are struggling to come up with inspiration to write. You can easily connect with genre specific authors, connect with readers who prefer a certain niche and basically broaden your horizon and make yourself more visible to more writers and readers.
Networking becomes much easier when you are on Twitter, especially for nonfiction writers. It is a platform that may seem to be innocuous, but it packs a punch with opportunities. By simply creating your presence and maintaining a steady flow of tweets in a day, you can actually create opportunities for yourself and build your reader bank.
Written by Readers' Favorite Reviewer Rabia Tanveer