Author Services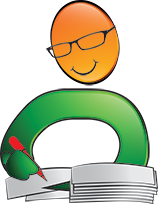 Proofreading, Editing, Critique
Getting help with your book from a professional editor is always recommended but often just too expensive. We have partnered with a professional editor with 30 years of experience to provide quality writing services at affordable prices.
Visit our Writing Services Page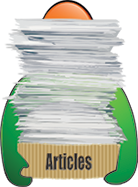 Hundreds of Helpful Articles
We have created hundreds of articles on topics all authors face in today's literary landscape. Get help and advice on Writing, Marketing, Publishing, Social Networking, and more. Each article has a Comments section so you can read advice from other authors and leave your own.
Staying Creative
Have you ever heard someone say that there's no such thing as writer's block? I have. I have also been told on several occasions that writer's block is nothing more than the author choosing to stop being creative. As a writer, I can tell you this is untrue. Writer's block is a real thing that many writers across the globe face every day. Not only have I faced writer's block for long and short periods of time, but I know several writers who have dealt with this creative mental block, too. In those times, you might browse the internet in search of the perfect answer to resolve this issue so that you are free to create again. Sometimes surfing the web can help, but more often than not, it becomes nothing more than a way to pass time. This is because there is no quick fix for a mental block. You literally have to break down the barriers that are causing your mind to blank out when you pick up a pencil or stare at the word processor on your computer screen. It is hard to break down mental barriers when you're sitting still. At least, that's been my experience.
I have tried several things to put an end to a bout of writer's block. Some have failed miserably, while others worked out well. I have used prompts to get the creative juices flowing, and most of the time that helps. However, if I'm in such a state of mind that even prompting doesn't work, getting away from the notebook or screen for a while usually does. When I feel like I'm not producing the kind of content worth keeping or not creating anything at all, I grab a small notepad and a pen, put them in my purse or my pocket, and then go out. Sometimes, I go out back and walk around my backyard doing random tasks. More often than not, I will either go for a walk in my neighborhood or get in my car and go to a favorite location.
If I decide to go for a walk, I pay attention to anything that's changed because of the weather or if there are seasonal decorations out. When I see something that catches my eye, I jot it down. I talk to the neighbors about whatever happens to be on their minds and jot down whatever sticks in my mind later. I never reserve personal information, just a simple thought or two that the conversation inspired. If I go out in my car, I like to drive to some favorite places like the local bowling alley for a game or two, chat with the people there, and jot down anything that comes to mind. A drive through a scenic area can be great in this case, too. There's nothing like sitting by a lake, letting your feet dangle in the water to get the creative ideas popping in left and right.
In essence, writer's block is real and can be quite annoying or depressing for an author. While there's no sure-fire fix to writer's block, the above-outlined ways are hopefully helpful ideas to jump-start your mind so you can produce something to work with the next time you sit down to write.
Written by Readers' Favorite Reviewer Amy Raines
What I have found helps sometimes is reading a book which raises questions I could approach differently and how I could address them in my way. Another issue I find is present for my writer's block is thinking what are people going to think of this character I just created. Is he or she too cliche? Too much like a thousand other stories?