Author Services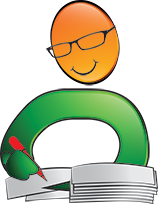 Proofreading, Editing, Critique
Getting help with your book from a professional editor is always recommended but often just too expensive. We have partnered with a professional editor with 30 years of experience to provide quality writing services at affordable prices.
Visit our Writing Services Page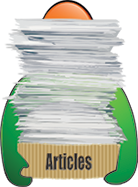 Hundreds of Helpful Articles
We have created hundreds of articles on topics all authors face in today's literary landscape. Get help and advice on Writing, Marketing, Publishing, Social Networking, and more. Each article has a Comments section so you can read advice from other authors and leave your own.
Steps in Finding a Non-fiction Literary Agent
In an industry where competition is high among writers, how can a first-time author stand out from the rest? There are different types of books being published and sold every day. Writers can choose what area they want to specialize in. A popular genre of book these days is non-fiction which includes memoirs, travel books, and documentaries, to name a few.
Writing a non-fiction book is easy. The challenging part is how to find a literary agent for non-fiction that can sell your book to a publishing company. There are many literary agents that can help you get your book published. It's a matter of finding a reputable and experienced agent in the publishing industry.
Below are guidelines on how to find a literary agent who specializes in non-fiction work:
List down your favorite books and reading materials with similar topics as yours.
Check the acknowledgements page of each book and look for the literary agent. Take note of the agent's name and agency. Search the Internet for information about the agents you've compiled and compare their track records.
If the name of the agent isn't mentioned, contact the publishing house and ask for the agent's name. Most publishing houses will share this information with you.
Check out the AAR list.
The Association of Authors' Representatives is made up of reputable literary agents with great track records. These agents are experienced in the publishing industry. They have good working relationships with editors from various publishing houses.
Agents from this group can easily match your book with the right editor.
Search online for literary agencies.
Use the Internet to search for literary agencies and look into their lists of agents. Browse each agent's portfolio and see who matches your genre. Try to find an agent whose work portfolio is related to your topic.
Search literary forums.
Writers' forums are a good source of lists of legitimate and fake agents. It's an interactive means of communication where writers can share their experiences with their agents. Forums are updated on a daily or weekly basis.
There are other ways to find a literary agent who can help get your non-fiction book published. Take your time when choosing an agent. Send query letters to at least three agents. There may be instances where your preferred agent isn't available or has not agreed to collaborate with you. Do not get disappointed. There are hundreds of reputable agents, so be on the lookout for your best match.
Avoid agents that charge consultation and proofreading fees. Be on the lookout for red flags that indicate the agents you're transacting with are not legitimate. There are many agents who have no capacity to put your book out in the market.
Lastly, look for agents who work in their own offices or with a literary firm. Most likely, these agents are legitimate and you can easily observe from their office if they have been in the industry for long.