Author Services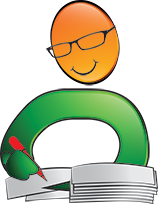 Proofreading, Editing, Critique
Getting help with your book from a professional editor is always recommended but often just too expensive. We have partnered with a professional editor with 30 years of experience to provide quality writing services at affordable prices.
Visit our Writing Services Page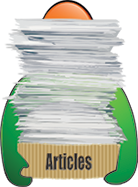 Hundreds of Helpful Articles
We have created hundreds of articles on topics all authors face in today's literary landscape. Get help and advice on Writing, Marketing, Publishing, Social Networking, and more. Each article has a Comments section so you can read advice from other authors and leave your own.
Submitting Articles for SEO
Website promotion does not have to be expensive. Online entrepreneurs are finding ways to save money when it comes to online marketing. The good news is that website promotion costs almost nothing. It is the article content that will provide the means of increasing your page rank and traffic. The only effort on your part is to write quality content that gives value to readers.
I have been writing about submissions to article banks to help boost your online presence. You just need to type "article directories" on Google to see the top search results where you can submit your pieces. Articledashboard.com, ezinearticles.com, and isnare.com are some of the best article directories you can submit to. Whatever business you have, increasing your traffic becomes an integral part of your marketing. For sure you are no stranger Search Engine Optimization (SEO). This is another great way to promote your site.
SEO uses keyword optimization strategies to make your article rank better in search engines. Better ranking results in more visitors, as your article can be searched easily. As the most widely-used search engine, Google uses a page ranking system. The quality of your content contributes to your ranking. It is also based on how many sites are backlinking to your website. More backlinks help you secure better optimization.
Do not submit to one article directory. Make a listing of your target article directory platforms. They will ask you to create an account and have your email verified. Once you are done, you can submit articles. Your submission is subject to evaluation and approval. Article directories have guidelines and standards too. This is why they are helpful in creating your online presence. Their adherence to quality content earns them thousands of visits.
Words to the wise: Cultivate empathy when writing content. Put yourself in your reader's shoes. Ask yourself what they want and what you can offer. If you write just to sell and tell them what they want instead of asking what they want, they will leave your site. For example, if you are writing an article about home remedies to help alleviate the pain of arthritis, describe your content and put the necessary keywords that your target audience is likely to search for. Write your piece in easy, digestible paragraphs. Use bullet points when necessary.
Avoid writing very long paragraphs. Online readers are different from paperback readers. Online readers often have a short attention span and they find bulky paragraphs as rather too hard to read. Many online marketers will concur that you should make your articles easy to read.
Article directories will provide you with a resource box where you can place your name, your business, and your hyperlink back to your website. This will serve as your backlink to invite readers to your own site and improve your search engine placement. Play nice and do not link directly to affiliate sites, because this is a no-no for most article banks. Link to your own site and from there you can link your affiliates.
Written by Readers' Favorite Reviewer Vincent Dublado