Author Services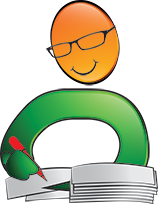 Proofreading, Editing, Critique
Getting help with your book from a professional editor is always recommended but often just too expensive. We have partnered with a professional editor with 30 years of experience to provide quality writing services at affordable prices.
Visit our Writing Services Page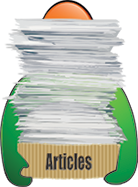 Hundreds of Helpful Articles
We have created hundreds of articles on topics all authors face in today's literary landscape. Get help and advice on Writing, Marketing, Publishing, Social Networking, and more. Each article has a Comments section so you can read advice from other authors and leave your own.
The A to Z of Writing Fiction – Part 2
E is for the Ending – Always Have One in Mind
Like a first kiss, a beginning can seduce you with potential; it can set the theme of what is to come but the ending has to deliver on those promises. And it has to do it in a way that the reader will never forget and wants more. It's easy to forget the way something begins but we never forget the way it ends and it is the ending that we must focus on all the time.
F is for Fire Your Curiosity Up
Research has discovered that if you can pique your readers' curiosity by asking the right question, they will find it much easier to learn and to remember information that appears to be completely unrelated. Curiosity is a wonderful thing; it sucks the information in that you want to learn and it sucks in the ideas that are floating about. Curiosity targets the hippocampus, the part of your brain responsible for creating memories, along with the pleasure and reward circuits in the brain, which release dopamine. If you want your brain to be alert, begin every day by doing something that fascinates you, something that really does pique your curiosity and you will see an incredible improvement in your writing and concentration.
G is for Genre – Keeping it Central
The genre you choose will have an effect on your story; a good effect. That effect is what will help you to achieve what you are trying to achieve by writing a novel and it's all about the impact of the central point of your story. Which genre will provide the most support for your idea so that you can achieve exactly what you want?
H is for Habits – Form the Best Ones
Your passion for your novel should be what drives you to your computer every day, so much so that you won't need to worry about schedules. You should always have new ideas fighting to get out of you and that should be what sets your schedule. If you don't have this, you might find it much harder to get started and keep going.
I is for Ideal Readers – Know Who They Are
Your novel should be directed at one reader or group of readers; your story will be defined in a way so that they will believe it and will feel it. It is important to know the meaning of your story in a bigger sense but you need to know and understand what you want it to mean to those readers and the ways that it will affect them.
J is for Journal – Keep one
When you write, you should always keep a journal; write in it daily, tell it all your troubles and triumphs, no matter how small or insignificant they may seem. When you start on another book, look back through them. You might be surprised to find that, no matter how many novels you write, the same old insecurities keep raising their heads but that, no matter what, you have succeeded and you can succeed again.
In the next part, we go through K to Q.
Written by Readers' Favorite Reviewer Anne-Marie Reynolds