Author Services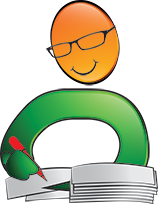 Proofreading, Editing, Critique
Getting help with your book from a professional editor is always recommended but often just too expensive. We have partnered with a professional editor with 30 years of experience to provide quality writing services at affordable prices.
Visit our Writing Services Page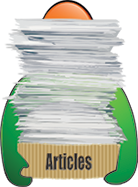 Hundreds of Helpful Articles
We have created hundreds of articles on topics all authors face in today's literary landscape. Get help and advice on Writing, Marketing, Publishing, Social Networking, and more. Each article has a Comments section so you can read advice from other authors and leave your own.
The A to Z of Writing Fiction – Part 4
R is for Revise
Revision is a huge part of writing a novel. There are very few writers that can sit down and produce the perfect novel the first time around. Most likely, when you read through your work, you will find things wrong, things that need to be changed, even written out altogether. It isn't weakness if your work needs major reworking, it is something that all novelists go through, even the very best ones.
S is for Sounding it Out
It all begins with the sound of the language. The real test in any book, right down to sentence level, is how does it sound? Does it sound right? Language is physical, at least the basic elements are. All words make noises and the silences and the sounds that go into the rhythm mark the relationship between those words. The meaning of your writing will depend on these rhythms and sounds and, while many people think this applies only to poetry, it doesn't – it applies to all written work.
T is for Twist – Your Story Needs at Least One
All good stories have at least one twist, no matter what the genre is; a truly great story will have several. Why do you need twists? To give your story an element or two of surprise, to give your readers something to cling on to and to satisfy their curiosity. If they can see exactly where your story is going, they will not be interested. If your story's events are unrelated, your readers will just feel as though you have let them down. A satisfying twist gives your story a brand new meaning.
U is for Unlocking the Truth
The truth is not the idea you have for your novel. It never has been and never will be; the truth will always be what you do with that idea, how you present it.
V is for Vulnerability – Use It
There is an old saying, "as in life, so in fiction". Vulnerability creates a bit of an undertow, it pulls you towards an imperfect character and that is very important in whether your characters are likable or not. Most readers accept unpleasantness to some degree, even, if the setting is right, outright evil. That's fine for as long as the character is compelling and that relies on the character being involved in some kind of struggle that is meaningful, and not on how pleasant he or she is.
W is for Watching Your Words
It really does matter – the difference between the right word and an almost right word is a big thing. Get it wrong once and you might get away with it; keep doing it and you certainly won't.
XYZ is for Be Your Own
These days, publishing is challenging. Every publisher wants a successful but different book – after all, XYZ proved that the market is there for that sort of book. It's fine to look at what your favorite authors have written and, to a certain extent, emulate it. Outright copying is not an option and your book should have that something different that makes it stand apart from all the others.
Written by Readers' Favorite Reviewer Anne-Marie Reynolds