Author Services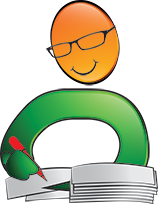 Proofreading, Editing, Critique
Getting help with your book from a professional editor is always recommended but often just too expensive. We have partnered with a professional editor with 30 years of experience to provide quality writing services at affordable prices.
Visit our Writing Services Page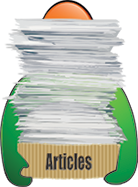 Hundreds of Helpful Articles
We have created hundreds of articles on topics all authors face in today's literary landscape. Get help and advice on Writing, Marketing, Publishing, Social Networking, and more. Each article has a Comments section so you can read advice from other authors and leave your own.
The Challenges of Writing Young Adult Fiction
Young Adult fiction (YA) is targeted at readers between 13 and 17 years of age because it tackles subjects that relate to their experience in some way. But, while it's written with teens as the intended audience, many adults enjoy reading it too. YA is often shorter and more quickly paced than adult fiction in similar genres, which is something that appeals to a lot of adults. Tweens – readers from the 8 to 12 age group – with accelerated reading skills can also 'read up' if they are frustrated that the books for their age level are not advanced enough in terms of reading comprehension. But what defines a YA novel is the fact that no matter the age of the reader, the main character is always a teenager. This allows the intended audience of YA to connect with the story and the main character since they're likely to share similar experiences. But a character's age alone does not define a YA novel. The narrative voice – how the story is told – plays a big part in making a YA novel YA. If you have chosen to write about characters for readers who are still dependent on the society in which they live, there are a number of things you must consider:
1. Gatekeepers stand between you and your reader. While this is becoming less of an issue than before because teens have easy access to books online, teachers, librarians, and parents might not be as open to controversy, violence, sex, and language as you would like them to be. For example, did you know that The Curious Incident of the Dog in the Night-Time by Mark Haddon, Are you there, God? It's me, Margaret by Judy Blume and Looking for Alaska by John Green have all been on the American Library Association's Office list of banned and challenged books at one time for issues like blasphemy and sexual content? They are all bestsellers but considered controversial.
2. You have a responsibility to protect the younger generation. Kids need to read authentic stories, but it's not only the big issues that may cause problems. What about characters who don't wear seatbelts or condoms? What about smoking, drugs, and drinking? As a writer, part of your job will be to find the balance between entertaining, enlightening, and protecting your audience. The Hate U Give by Angie Thomas in which an unarmed teen is killed by a police officer does a great job of dealing with this responsibility.
3. Stories must be teen-centric. This means that they must be told from a teen angle which is not always easy to do when you're not a teen. Although you were once a teen, you no longer are. Today, the teen experience is different from ten, twenty, or more years ago. Cultural references have changed and school experiences are not the same. Do know what a promposal is? Do you know who Dua Lipa is? Your readers do. Writing a YA novel means unlearning all the lessons life has taught you, being willing to allow the teenagers in a book to solve their problems whereas, in the real world, parents and other adults would often step in, and being willing to do research into the teen experience if necessary.
Are you up for the challenge?
Written by Readers' Favorite Reviewer Louanne Piccolo