Author Services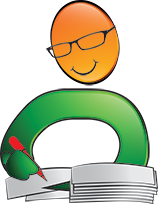 Proofreading, Editing, Critique
Getting help with your book from a professional editor is always recommended but often just too expensive. We have partnered with a professional editor with 30 years of experience to provide quality writing services at affordable prices.
Visit our Writing Services Page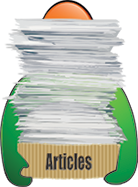 Hundreds of Helpful Articles
We have created hundreds of articles on topics all authors face in today's literary landscape. Get help and advice on Writing, Marketing, Publishing, Social Networking, and more. Each article has a Comments section so you can read advice from other authors and leave your own.
The Middle-Beginning Technique
Beginning a novel for some writers is never easy, but once ideas are typed or written on paper and have reached fifty pages, the writer can use time-saving techniques to help push the story faster without cutting corners. This is where the writer can employ the "beginning-middle" technique, in which crucial scenes are presented while the beginning, although not given, is still understood.
Here's a scene after 50 pages: A scrupulous middle-aged accountant is hired by an investment management firm and discovers insider financial deception involving support of terrorist activities. After he learns of the discrepancies, some in-house accountants advise him to "doctor" his audit and keep mum about it in exchange for a sum of six figures. He is gravely insulted and decides to go straight to the company CEO, despite knowing that he is putting his life and family on the line.
This is an intense and important scene that begins to build up tension. A dedicated professional is tested, a can of worms is opened. How do you approach this scene using the beginning-middle technique?
Here's the outline: The accountant sits on a park bench, watching some kids playing frisbee with a dog. He thinks of the possible scenarios that could take place if he confronts the CEO. His eagerness to unravel the company's more corrupt practices burns inside him, and he suspects some powerful public figures and law enforcers are involved. He walks to his car and opens the compartment to check his Walther PK380. It doesn't matter now. He knows that the in-house accountants have blown the whistle against him. But first, he had to tell his wife to leave town with the kids.
All these thoughts running in the accountant's head can be presented through different scenes in earlier parts of the novel, as the writer establishes plot and character. But after reading fifty pages, the reader now has an idea of the course of events. The accountant's contemplation at the park demands immediate action.
Here's how to begin the scene: The accountant bursts into the closed conference room and finds the CEO presiding over a meeting with his board of directors. The accountant offers no apology for the intrusion, as he opens his briefcase and shows his documentation. "I've been trying to arrange a meeting with you, but you've been very elusive," he says, "these papers show that . . ."
His alone time at the park serves as a preparation to introduce this middle scene that boosts the story into intense conflict. This is the writer's way of going straight to the confrontation. Preparation for the character is important, but it must not be given too much emphasis because the audience prefers action.
A caveat: This technique must not be construed as lazy writing. The writer is simply eliminating what is unnecessary. Otherwise, the reader will be bombarded by things they would rather skip or already know. How you, as the writer, can create a sense of immediacy means you should study your material, and see from which angle after fifty pages you would approach the middle-beginning technique.
Written by Readers' Favorite Reviewer Vincent Dublado