Author Services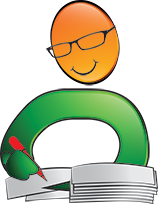 Proofreading, Editing, Critique
Getting help with your book from a professional editor is always recommended but often just too expensive. We have partnered with a professional editor with 30 years of experience to provide quality writing services at affordable prices.
Visit our Writing Services Page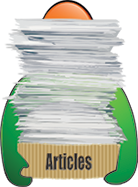 Hundreds of Helpful Articles
We have created hundreds of articles on topics all authors face in today's literary landscape. Get help and advice on Writing, Marketing, Publishing, Social Networking, and more. Each article has a Comments section so you can read advice from other authors and leave your own.
The Search For A Literary Agent
Self-publishing has been great but barely does much of anything in the way of becoming an established author. Writing short stories for websites, joining writer's forums and communities, and marketing in the most cost-effective ways possible hasn't helped either. After spending some time pursuing a writing career, finding a literary agent seemed like the next logical step. I checked out several agents that represented some of my favorite authors and those that represent genres relatively similar to mine. After inspecting every website, it wasn't long before I discovered that almost every agent I attempted to contact had a very different set of rules and guidelines to follow. Some wanted only a synopsis, query letter, or full-blown pitch. Some of them wanted a single chapter, the first twenty pages, fifty pages, or the first three chapters. None of them seemed to want the same thing, which, for me, was highly confusing and discouraging. After following their guidelines to the letter, I began sending several queries to several agents, hoping to get at least a response of some kind.
At first, I kept track of all of those agents by writing the information down in my handy notebook. I still do this, but it is almost pointless in most cases. Through the first round of submitting to agents, I realized I could send and track most queries through Query Tracker. Some of them I could track with DuoTrope, and the rest I just kept written down for later reference. I waited a couple of weeks, then completed another tedious round of submissions, and after a couple more weeks, I did it again. The more I searched, the more I realized that finding a literary agent was going to be one of the hardest things I had ever attempted to do. And it is. I'm still looking.
However, a colleague told me that I shouldn't continue searching for literary agents the way I was doing it. It was too time-consuming. He told me about Literary Marketplace, a website that has tons of listings for literary agents and publishers. Many of the listings on Literary Marketplace will tell you in the details to go to another website like DuoTrope https://duotrope.com/ or Query Tracker https://querytracker.net/ and sometimes to email the agent via their preferred submission method. But adding this particular website to my roster of search locations has made each round of submissions a bit easier. It was a lot easier than systematically Googling each agent or publisher by name in hopes of finding someone accepting submissions. In truth, the search for an agent is far from over, but at least I can do it now without all the chaotic confusion of figuring out where to look. I'm sure there are many more websites out there that are just as helpful, but I haven't encountered them myself.
If you are in the market for a literary agent, there are many places to look and no fool-proof way to catch their attention. Searching for a publisher or agent is not easy and will consume a lot of time no matter how you do it. Perfect your query, your synopsis, and your pitch, and keep track of whom you've already queried, and you should see some responses. Some responses are personalized, and some are just standard rejections. The important thing is that you don't give up.
Written by Readers' Favorite Reviewer Amy Raines
Amy,
That is the most honest appraisal of the search for an agent I have ever read.
While it doesn't offer a magic solution, (there is none, to my knowledge), it is at least
comforting to realize that 99% of writers face the same problem. Thank you for this
enlightening article.
safdarali1948@hotmail.com
Many thanks for writing this illuminating piece. It has evidently saved me from the dark labyrinth of chaotic search for elusive literary agents .