Author Services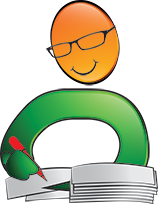 Proofreading, Editing, Critique
Getting help with your book from a professional editor is always recommended but often just too expensive. We have partnered with a professional editor with 30 years of experience to provide quality writing services at affordable prices.
Visit our Writing Services Page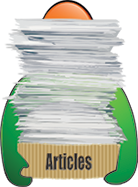 Hundreds of Helpful Articles
We have created hundreds of articles on topics all authors face in today's literary landscape. Get help and advice on Writing, Marketing, Publishing, Social Networking, and more. Each article has a Comments section so you can read advice from other authors and leave your own.
Things That Can Go Wrong If An Author Has No Literary Agent
Agents are not perfect. In fact, they are far from that but if an agent is any good, he could make a huge difference in an author's career. What if an author is not interested in the services of an agent? What could possibly go wrong? The more realistic question is what couldn't go wrong? Is the usual 15% commission that agents take worth the risk of turning a good book into a publishing train wreck? In a nutshell, agents are worth every penny and the things that could go wrong without them clearly drive this point home.
You could sell more rights than what you intended to give
Sometimes it is confusing for authors to determine how much of their rights they should give publishers. This is, of course, if they don't have an intellectual property lawyer to guide them which means most small and medium level authors. For example, a publisher might state in the contract that rights to the work only revert to the author if the publisher is unable to sell more than 100 copies a year. This is clearly a bad deal but a good number of authors would overlook it. If, for instance, the publisher sells 101 copies of a book each year for a decade, the author will lose a lot of money in the long-run because he is not allowed to sell the book himself. An agent cannot allow such deals to be accepted by his author.
An editor can undercut your profit for the sake of the publisher
Authors think that editors are their friends but this couldn't be further from the truth. No matter how good an editor might be acting, he is an employee of the publishing company. Editors are aware that a book should be acquired for the least amount of money. On the other hand, agents are negotiators and they always act in the author's best interest. They know the market rates and wouldn't allow publishers to underpay authors.
Agents can play hardball with publishers so that authors don't have to
Sometimes publishing deals can go terribly wrong despite the best efforts of authors. However, if this were to happen, an author with an agent will have little to worry about. This is because the agent is allowed to play all the 'bad cop' he wants without the author having to step in. With this ability for agents to become aggressive without involving an author, the author's reputation with publishers is always kept clean.
Claiming foreign right sales
Reputable agents have very good foreign sales departments. They can therefore secure great deals for authors to get their books translated. Publishing houses sometimes also act as authors' advocates when dealing with foreign sales and translations. However, nobody can be as aggressive as a dedicated agent whose only goal is to make sure that the author gets the most lucrative deal.
The bottom line is that no matter the opinion that an author holds about agents, they are people that should never be taken out of the loop.