Author Services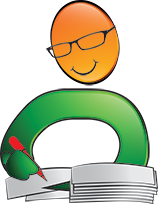 Proofreading, Editing, Critique
Getting help with your book from a professional editor is always recommended but often just too expensive. We have partnered with a professional editor with 30 years of experience to provide quality writing services at affordable prices.
Visit our Writing Services Page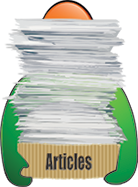 Hundreds of Helpful Articles
We have created hundreds of articles on topics all authors face in today's literary landscape. Get help and advice on Writing, Marketing, Publishing, Social Networking, and more. Each article has a Comments section so you can read advice from other authors and leave your own.
Tips for Authors to Have a Successful Book Launch Event
While many authors like to use online platforms to get in touch with their readers, nothing can beat meeting readers personally. Today's readers like to get in touch with their favorite authors at meet and greet events and book signings. However, nothing beats a good launch event where eager readers can get an up close and personal meeting with the author and get a first hand experience of what the author wanted to achieve with their book.
But seeing empty seats at these events can be a harrowing experience for any author, regardless of the fact that they are new or seasoned writers. But that does not mean you cannot do anything about it. There are quite a lot of things that you can do to make sure that this does not happen to you.
Here are some tips that will help you to have a successful book launch event.
• Start with picking the right venue for your event. Having a good venue is winning half the battle. Be careful about the location you use, because you need to look for a venue that has the track record for holding successful book launches. This will directly affect your event as well. Look for a place that has a lot of foot traffic and do your research. A popular book store in your area or a library would be a good choice, but thinking out of the box will not hurt.
• Selling books is important for a successful book launch event so make sure that you have a certain amount of copies at hand. Think about it and discuss the matter with your publisher and the place where you will be having your event. Come up with a number and then make sure that you have that many copies at the event. Make sure that you keep a mixture of hardbacks and paperbacks as well so that you can cater to all kinds of buyer preferences.
• If you want to bring in more traffic then don't forget to feed your crowd. You don't have to bring in something fancy, just tea, coffee and cookies will be good enough. This will help you in grabbing the attention of people because who doesn't like free food?
• You need to give yourself enough time to properly promote your event and let the world know that you are holding a book launch event. Create a support page, hype it up on your social media platforms and basically make sure to spread the word around. Engage your social media followers; let them know that they will meet you in person.
And while you are at it, it is good for you to thank the people who come to the venue and the people who made the event possible. You will have your moment to shine and, when you do, remember the venue management because this will help you cement your relationship with the people and the venue and make it possible for you to have a greater book launch event in the future.
Written by Readers' Favorite Reviewer Rabia Tanveer