Author Services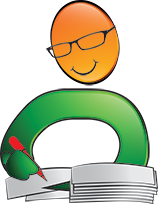 Proofreading, Editing, Critique
Getting help with your book from a professional editor is always recommended but often just too expensive. We have partnered with a professional editor with 30 years of experience to provide quality writing services at affordable prices.
Visit our Writing Services Page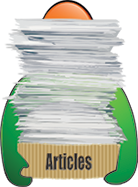 Hundreds of Helpful Articles
We have created hundreds of articles on topics all authors face in today's literary landscape. Get help and advice on Writing, Marketing, Publishing, Social Networking, and more. Each article has a Comments section so you can read advice from other authors and leave your own.
Tips for Making a Commercially Successful Audiobook
More and more authors are trying to delve into the deep and very lucrative waters of audiobooks. More readers are now into listening to audiobooks than reading a novel as they offer more convenience and an experience unlike any other. While there is a huge demand for audiobooks, authors often find it challenging to first make their audiobook and then market it to its full potential. Many authors are now making their audiobooks, but somehow they don't receive such a good reception and their audiobooks do not sell.
Here are some tips that will not only give your audiobooks an edge, but will also make them commercially successful.
Finding the Voices and Having Them Projected
When authors think about creating an audiobook, they only think about the voice-over actors. It is one of the most important decisions that you will make, but before you hire a voice-over actor, you have to think about the voices of your novel. There are the voices of your characters and then there will be the voice of your narrative. The cadence, the speech and the inflection of every word matter. You usually have only one voice-over artist, but you would have to have this differentiation between the characters' voice and the voice of the narrative. Merging the two without any difference is just going to confuse the reader.
Think About the Actual Voice of Your Character
Before you hire a voice-over artist, you should envision the voice of your character. If your protagonist is a man, would his voice be deep, would it sound mature, old or really young? These are the questions you need to ask yourself, so envisage the voice and then look for a talent that fulfills all of these criteria. Also, in the world of audiobooks, accents matter a lot, so make sure that the voice-over artist you hire fits your character.
Make Your Style Guide
You might need a style guide if your novel belongs to the fantasy genre. Since your characters would have certain names that might be hard to pronounce, you need to have a style guide that will help your voice-over artist to keep their pronunciation consistent. Along with that, you need to mention where you want something emphasized, where a stronger inflection is needed or where you need a more subdued tone from the voice-over artist. This will make the process a lot smoother and flawless for you.
'Proof-Listen' Your Book
Just like your written book needs thorough editing and proofreading, your audiobook needs the same tender loving care as well. Once your voice-over artist is done with the initial groundwork, you should grab a physical copy of your novel and listen to the novel as you follow along. Look for emotion in the voice, if it fits with the situation, if there is a mispronunciation or if there is something that you would like to change. Highlight the parts on your hard copy and share it with your artist. This will make the revision process much easier.
Written by Readers' Favorite Reviewer Rabia Tanveer