Author Services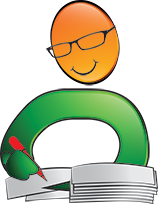 Proofreading, Editing, Critique
Getting help with your book from a professional editor is always recommended but often just too expensive. We have partnered with a professional editor with 30 years of experience to provide quality writing services at affordable prices.
Visit our Writing Services Page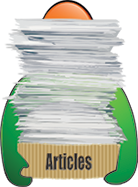 Hundreds of Helpful Articles
We have created hundreds of articles on topics all authors face in today's literary landscape. Get help and advice on Writing, Marketing, Publishing, Social Networking, and more. Each article has a Comments section so you can read advice from other authors and leave your own.
Tips for Setting the Right Price for Your Book
Publishing a book is not easy, especially if you are thinking about self-publishing your book. Having your book published by a publisher makes things easier in this regard, but things change when you self-publish your book. You need to check your profit and loss and decide at how much you should price your book. Too much and you might risk not selling enough books, but if you price your book too low, you might not make much profit off the sales as well.
You need to find that perfect balance in which you can make your profit without charging your readers too much money. If you are facing this dilemma, then here are some tips that will lessen your worries and help you decide how much you should price your book at, especially when you are self-publishing your book.
What Are Your Goals?
What are your goals? Start by thinking that and decide what you want to achieve from it. Is your goal to make as much money as possible or have your book read by as many people as possible? When you answer this question, you will be able to make your decision very quickly. Strategizing and making it work for you is best, so decide early on what you want to achieve with this book.
See How Other Authors Are Pricing Their Books
The price of the book will depend upon the genre in which it belongs. Once you decide the genre your book belongs in, you need to do some research and see what the other authors are pricing their books at. This will help you decide what price bracket you need to focus on and how much you should price your book. The best place to see that is at your local book stores. You need to go there and see what books are priced at in your genre. You can search online as well to check the ebook prices of similar books as well.
Similar Prices Are a Safe Bet
Pricing your book similarly to other books is a safe bet and will give your book a competitive edge. Try to price your book a little less so that potential readers will have to decide between your book and other books. However, do not price your book too low and try to keep the margin between the prices small rather than a little too much. Pricing it too much can be disastrous, but so can pricing it too low.
Remember that the price of a paperback would be less than the hardback and the price of the ebook would be less than both of these. Ebooks are the cheapest, then the paperbacks and then the hardbacks. You need to keep this in mind while you are pricing your book. If you are going to release your book as an ebook only then you need to do a little more research than usual. However, at the end of the day, the decision will be yours so make it wisely.
Written by Readers' Favorite Reviewer Rabia Tanveer